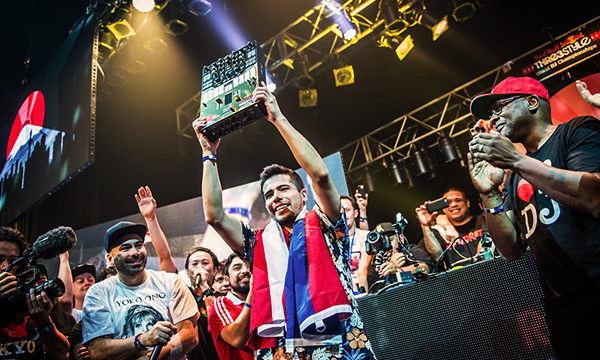 Chile's DJ Byte becomes the new DJ world champion – he just won Red Bull Thre3style in front of a mammoth crowd in Tokyo, Japan. The winner's mixing prowess, confidence and originality in songs selection was judged by the prestigious judging line-up consisted of DJ Bastid, Z-trip, DJ Jazzy Jeff, DJ Kentaro and DJ Craze.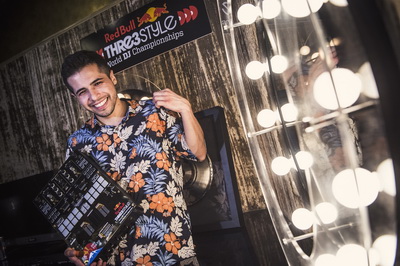 Before the final, DJ Nu-Mark performed his famous Toy DJ-set to an eager crowd, mixing traditional toy sounds with his music.
Read More: DJ Shah Munir Brings Back Red Bull Weekend Flavour
The Invisibl Scratch Piklzalso performed songs from their much-awaited record 13th Floor for the first time.A first in 20 years, it was recorded at Red Bull Studios earlier this year.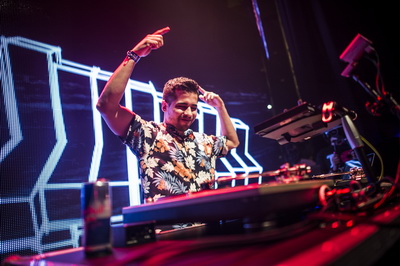 DJ Byte on Winning Red Bull Thre3style 2015:
"You can achieve anything you want in life, you just need to push really hard. Believe in yourself. Don't be too hard on yourself if you don't achieve something the first time around, take a little break and try again. You can do it!"
Read More: Pakistani DJ Shah Munir Makes it to Red Bull Thre3style World Finals
Standings of Red Bull Thre3style World Final
DJ Byte – Chile
Espinosa – USA
DJ Wiz – Switzerland
Red Bull Thre3style pits the world's best DJs in a competition that values technical skills as well as the ability to thrill a dance-floor. Competitors are judged on the dual platforms of technical ability and crowd reaction and are given15 minutes each to prove that they're the best in the room. Judges work to strict criterias that also mark DJs on their originality in song choices, confidence in performing and mixing prowess.