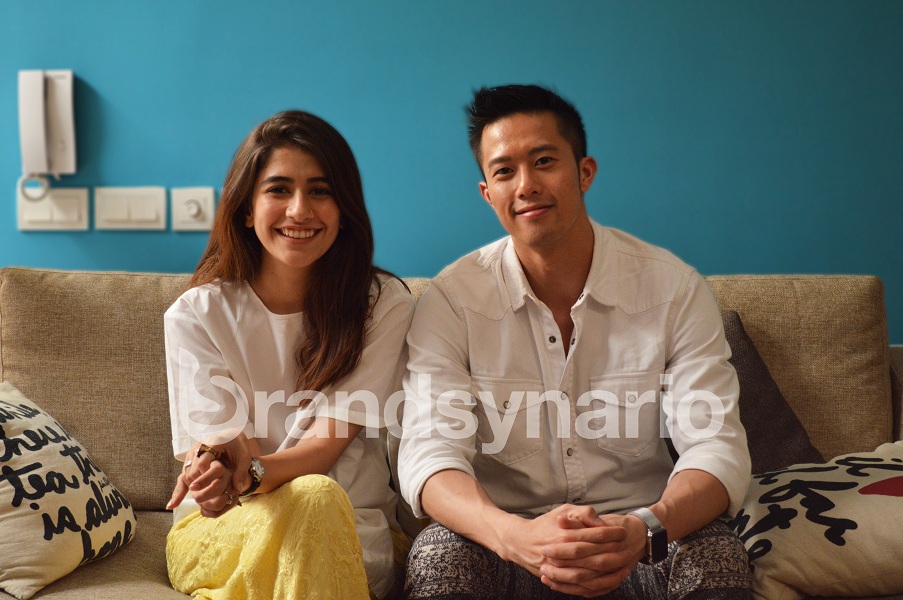 Of Gilgit and its valleys, road trips and friendship, love and heartbreak; the much-promising upcoming Pakistani movie "Chalay Thay Saath " is all set to work its magic on the silver screens of the nation.
Sans dance numbers and item songs, the flick's promos are like a blast of fresh air. Showcasing the beauty of Pakistan, it's mountains and culture; the film has attracted cinema enthusiasts since its first look was rolled out.
But it is the charming face of Kent S. Leung that has been the real catalyst for Chalay Thay Saath.
It will not be wrong to say that he has stolen the limelight amongst the stellar cast of Syra Shahroz, Zhalay Sarhadi, Mansha Pasha, Osama Tahir, Faris Khalid, Shamim Hilaly and Sherbaz Kaleem.
Brandsynario had the lucky chance to meet the hunky-dory Kent and the stunning starlet, Syra. After having a heart-to-heart with them, we were convinced that CTS is a flick that is not to be missed!
Original to Pakistan's Essence!
Earlier, Mehreen Jabbar's Dobara Phir Se seemed promising with its fantastic visuals and an ensemble cast. It, unfortunately, did not work at the box-office. It is indeed a moment to ponder if CTS will impress the movie buffs.
Syra Shahroz revealed the secret used to create the much-needed spark in Chalay Thay Saath and believe firmly it will work:
"We have tried hard to stay original and true to Pakistani essence. Sort of grounded also. That is what is going to pull the audience in"

"There are alot of movie, dialouges, and references to our normal daily life and places we go to. Our audience will be able to relate to it"
A Story Different Yet Real!
In words of Syra herself, Chalay Thay Saath has not been inspired by any other tale. The story itself will speak about its creative plot, a fact that made her instantly sign the cinematic endeavor as her debut.
"The story mainly attracted me, it was written differnetly. The way Beenish explained it to me made it obvious that they want to make something different yet orignal", said Syra
While the Canadian-Chinese Kent had not even a clue about Pakistan and it's rising cinema industry, he loved the vision behind Chalay Thay Saath and had a blast working as the lead hero "Adam"
"I did some research. I learnt about who is involved. It looked all legitimate. We had a nice Skype talk and I liked the vision behind the script", added Kent
An International Ingredient
It is common for Pakistani movies to have a Bollywood element in its making. But it's for the first time a Chinese face will be seen as a protagonist in the film.
Our tete a tete with Kent revealed some shocking facts about the star. Being a fat kid, he was insecure and was bullied. But he started studying psychology in the university, which led him to polish himself.
The actor slowly started to groom himself, shed off his insecurities and ventured into modeling. From the ramp, he made his journey towards acting. It helped him to realize that his passion can be used as a therapy and from here he grew as a global icon.
"When I was studying psychology, it became an intellectual fuel for me to fix myself"

"While acting, by living the experiences of the character. I was learning first hand how to use that information or data to fuel my next performance"
We can't wait to witness Kent and his power-packed skills in the movie. While Syra has always impressed on T.V, she is bound to be even better on the big screen. What is more, we are curious to know how their chemistry will be like.
'Pariyaan' Song of Chalay Thay Saath Is Out & Will Fuel Your Wanderlust!
Also, watch this fun session we had with Kent & Syra. We bet it will make you ROFL!
Stay tuned to Brandsynario for more updates!