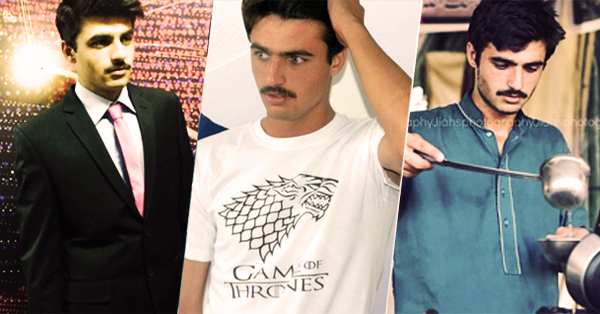 The famous Chaiwala, Arshad Khan made headlines all over Pakistan when his picture was posted on Instagram by a random stranger on the streets of Islamabad turning him into a global celebrity overnight!
His story has officially crossed borders, with mega international media covering his overnight viral internet fame- news agencies and web portals such as BBC, the Telegraph, Mashable, and many more have la the hot tea vendor and we couldn't be prouder.
Arshad Khan, 18, was spotted at the Sunday Bazaar in Islamabad by Javeria Ali, a photographer who was in the midst of a photo walk when she found this blue-eyed beauty pouring tea and immediately snapped a picture of him.
[fb_embed_post href="https://www.facebook.com/fitin.pk/posts/1344857725546646/" width="550″/]
Internet Sensation Arshad Khan #Chaiwala Rejects Film Offers, Says it's Not Honourable Work
To her surprise, it had gone viral in no time. Unbeknownst of the frenzy it would have caused, she wishes the best for him stating, "I'm very happy for him, he deserves this. He's a really nice kid. I just hope he can handle the fame and not be exploited by greedy people."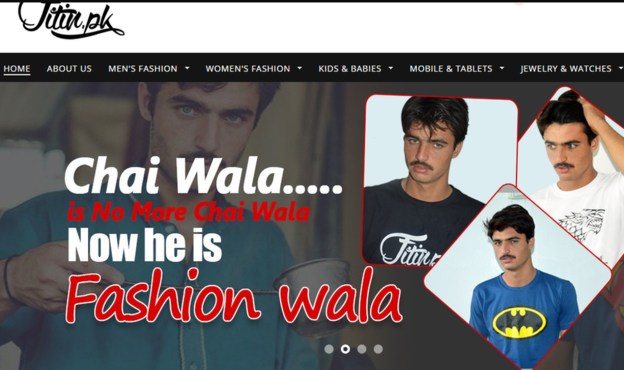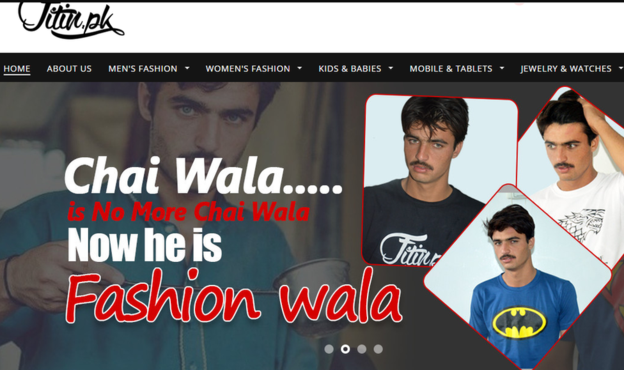 Khan has already started to model for the online shopping store, Fitin.pk. This is a step in the right direction for this store as it will definitely generate a lot of traffic for the site, considering many would want to buy the very outfits the handsome chaiwala has donned.
This news has been trending on Twitter in places all around the world, including India, Bangladesh, and even London! Can you believe that?
https://twitter.com/iihtishamm/status/788045595634200576?ref_src=twsrc%5Etfw
His Indian admirers are swooning all over him and how this one man can alone help in reuniting the ties we had with India!
Pakistan has #ChaiWala looking like this. Please dont bomb it, thanks. 😢😍 pic.twitter.com/uK4GhC4dik

— Shruti 🙂 (@shruti_writes) October 17, 2016
Famous comedian, Gaurav Gera, who frequently posts his videos on Facebook and Snapchat released his own rendition of Khan's story. Known to dress up in woman's clothing and his flamboyant acts, he definitely brought on the laughter with this video.
10 Pakistani Ads Featuring the Latest Social Media Sensation Arshad Khan #Chaiwala
It features Chutki but guess who the shopkeeper is this time? It's our Chaiwala, Arshad Khan- she is so entranced by Arshad's beauty that she just couldn't stop herself from having more and more tea.
This video definitely has the world rolling over on the floor with laughter as it has racked up to 11 thousand likes in no time!
Khan was ambushed by a throng of people wanting his pictures and even his hand in marriage! Although, some have accused his fans of objectifying him and insulting those of lower-income backgrounds.
They wonder why it's so easy to take advantage of him but he is incredibly grateful for the praise he has received. While speaking  to Express Tribune about his widely acknowledged popularity he said,"Yes, I am aware of my newly found fame and I am incredibly happy. My friends have been showing me pictures since this morning."
Islamabad's Hot Chai Wala: 10 Memes That Prove Pakistan's Chai Walas Are Hotter Than India's!
Here's to hoping this Chaiwala gets all the fame and glory that he deserves! Comment below and let us know what you think of the overnight fame this boy got!
Stay tuned to Brandsynario for more news & updates.