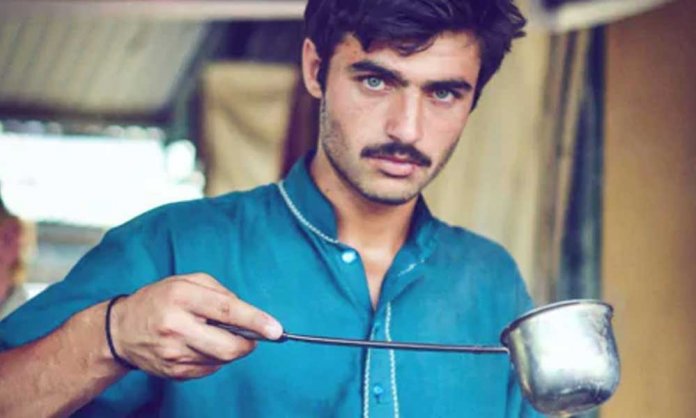 Arshad Khan famously known as 'Chaiwala' gain popularity overnight in Pakistan after a picture of him went viral.
The social media sensation soon became an icon in the county in no time. Not only did he receive advertisement offers, but he has also been offered a role in upcoming movie '24 hours' which is to be released by year-end.
However, this model cum actor has been spotted back at the dhabba where he first received his fame from. He young man strongly believes that it is where he belongs because his amazing journey took start from there only.
While speaking on SAMAA TV's morning show Naya Din, he shared he has started making tea again because this is his identity.
This is who I am. I don't drink tea myself but I love making it for other people.
The internet sensation hasn't left modeling though so his fans and followers can take a breath of relief!
That is also my work. How can I leave it like that?
Earlier, there were speculations that Khan has left the showbiz because of objections made by his family, but Chaiwala Arshad Khan cleared the air in regards to the rumors.
Those days have passed now.
Khan will soon be seen in the role of a Pakistan Army officer in the upcoming movie. He plans to open tea cafes in different cities of Pakistan.
I am looking for a partner who shares the same passion for tea like me.
What do you think about Chaiwala Arshad Khan return to the dhabba?
Stay tuned to Brandsynario for more news and updates.
https://youtu.be/uggkVH70q58