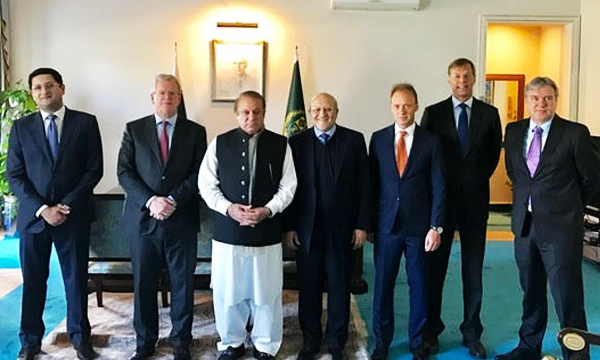 The global CEO of FrieslandCampina, Roelof Joosten and Chairman Engro Corporation, Hussain Dawood met with Prime Minister Nawaz Sharif where they jointly discussed possible opportunities to develop the dairy industry in Pakistan through knowledge transfer and provision of nutritious value-added products amongst others.
The Global CEO along with Hussain Dawood highlighted the need to explore partnership opportunities with the government to bring the local dairy industry at par with international standards and contribute to Pakistan's dairy sector's development.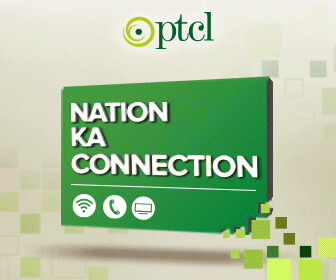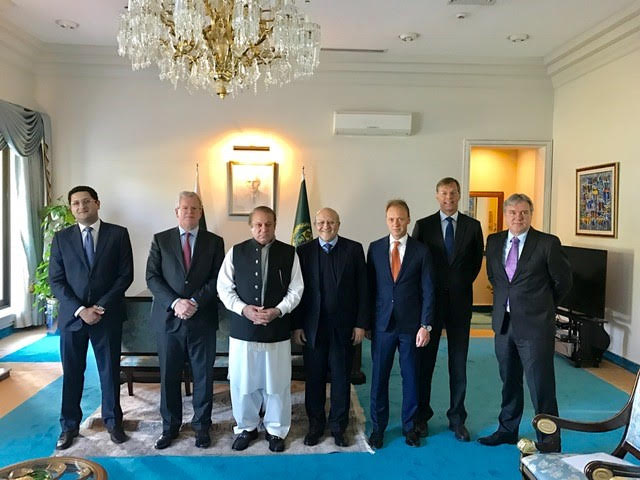 FrieslandCampina is one of the world's largest dairy companies owned by 19,000 member farmers, with annual revenues of more than EUR 11 billion. FrieslandCampina provides dairy products to millions of consumers worldwide everyday through its expansive global footprint with activities in over 32 countries, exporting to over 100 countries and employing over 22,000 people worldwide.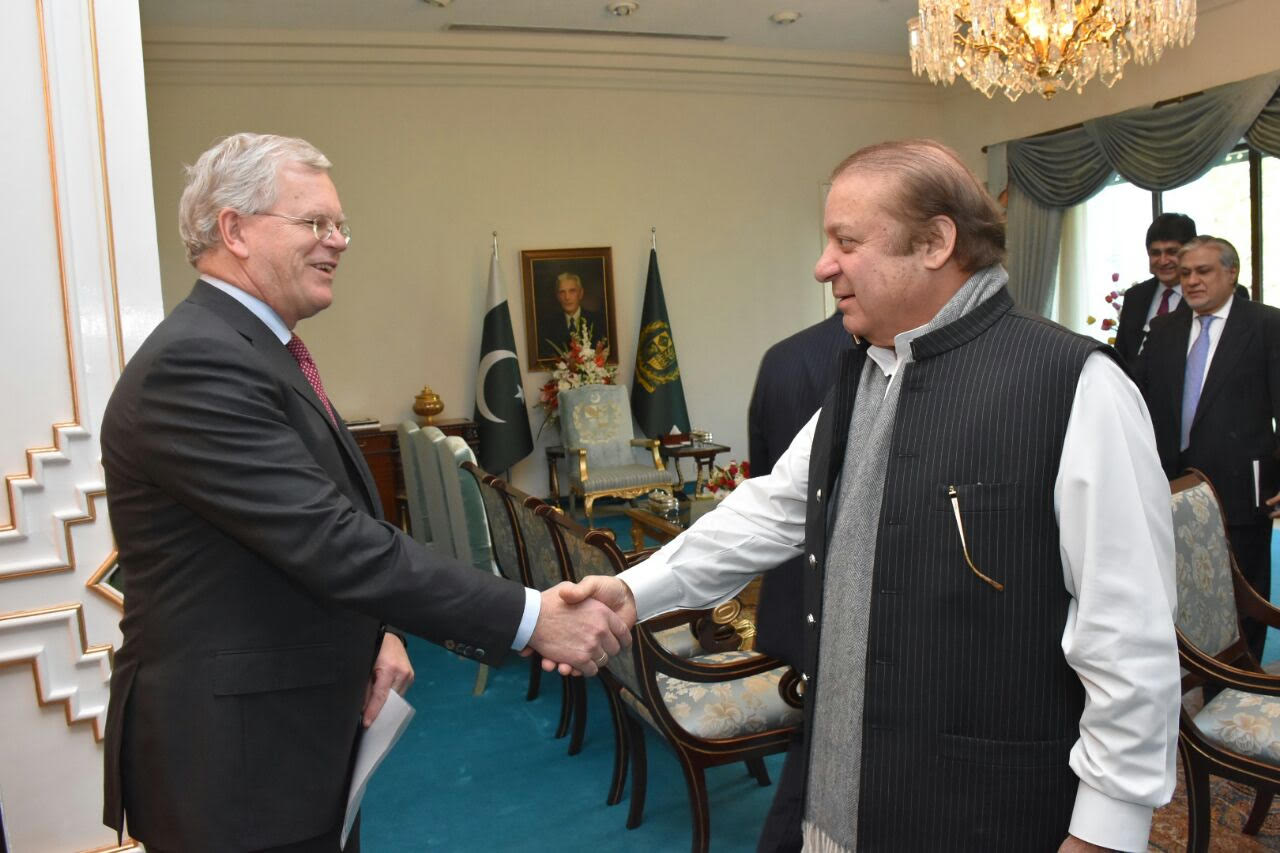 Some of its best-known brands include Friso, Frisian Flag, Peak, Dutch Lady, Alaska and Rainbow.
The Prime Minister of Pakistan – Mian Nawaz Sharif commented on the occasion of the meet and said:
"We believe this transaction will be instrumental in positioning Pakistan as an attractive investment destination for global companies and encourage others to follow. I am hopeful that this partnership will allow the Pakistani population to enjoy a wider array of affordable, high quality dairy products for a healthier Pakistan"
Roelof Joosten, Global CEO Royal FrieslandCampina N.V. commented:
"The partnership with Engro Foods will accelerate FrieslandCampina's vision for 2020. I am really looking forward to working closely with Engro Corporation, Engro Foods and the Pakistani authorities on elevating the dairy sector to provide healthy and nutritious dairy products for the Pakistani market"
Mr Hussain Dawood, Chairman of Engro Corporation commented:
"This partnership will enable us to benefit from the organizational knowledge of FrieslandCampina which is regarded as an industry leader in the dairy category. Together with the government and FrieslandCampina we aim to enhance our dairy development outreach and accelerate our work on improving the dairy sector"
The discussion further revolved around the development of the dairy sector in Pakistan through alignment of federal and provincial food laws and implementation of national standards. The meeting also discussed the need to regulate the loose milk industry which is fraught with issues such as adulteration posing a health hazard for consumers and the subsequent requirement for introduction of minimum pasteurization laws to ensure provision of nutritious and healthy milk to consumers.
In December 2016 Engro Corporation (ECORP) entered into an agreement with FrieslandCampina for the sale of 51 percent of the Company's shareholding in Engro Foods (EFOODS) in one of the single largest private sector Foreign Direct Investment (FDI) in Pakistan amounting to a total investment of USD 450 million (430 million Euros).