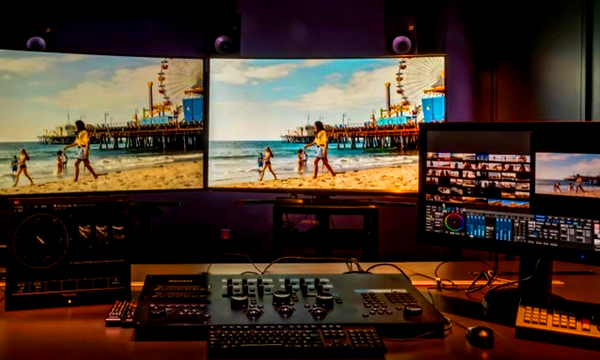 The top-notch tech and electronics companies compete and introduce newer, improved and better innovations associated to television in the Consumer Electronics Show each year.
2016 will revolve around the 4K resolution, Ultra HD and High Dynamic Range (HDR) television technologies.
A standard scheme has been devised that outlines what a 4K TV's HDR standards should be along with a sticker proclaiming "Ultra HD Premium".
Let's see what the industry innovators have in store for us.
Once these great new technologies are viewed you're never ever going to want to get back together with your old and outdated television.
Samsung
Samsung's KS9500 stands at 88 inches wide with SUHD technology as opposed to other players in the market.
The new curved tv with relatively decreased screen glare also boasts 1,000 nit full brightness supported with HDR.
Predicted as the top of the line and most expensive television model by Samsung, also offers the special feature of  Extra Service as well as Smart Hub and Smart Control.
LG
LG has come up with quite a few innovative models for OLED, LED and LCD.
The OLED models being the main attraction with two models G6 and E6, come equipped with HDR support and 4k resolution,
Ultra HD Premium, come with Dolby Vision and even greater sound quality.
With all of these ingredients present, the slim trim finish of the G6 tv at 2.57 mm is exquisite.
Both G6 and E6 models have quite vivid screen enhancing the picture quality tenfolds and are operated via webOS 3.0 to provide a smarter user experience. These are  scheduled to come out in March.
Panasonic
Panasonic will be taking the lead in bringing an Ultra HD Premium television to the consumers.
The Panasonic DX900 comes with 1,000 nits ultra bright HDR supportive screen and 10-bit color-cap blue panel with amazingly sharp colors.
Panasonic boasts the DX900 features "extreme brightness that is an LCD's strong point with the sort of contrast and black level response that people used to love about Panasonic's plasma TVs".
DX900 will hit the markets in February.
These technologies will bring about dynamic changes in the world of televisions; the way we view it and the expectations coupled with it.