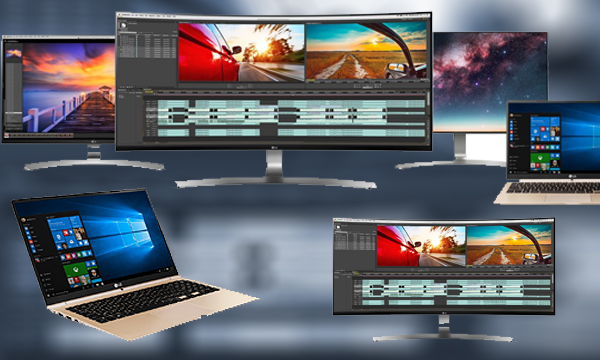 LG has announced 3 version of products on Tuesday which will be exhibited at the Consumer Electronics Show in Las Vegas in 2016.
LG has announced three new models for its 21:9 UltraWide range of monitors. All three monitor versions will be sporting Thunderbolt connectors and the screens will be 3440- x 1440-pixels.
These monitor models will also be featuring curved screens.
LG will also be introducing its 4K Monitors which are the UD88 and UD68 series.
Furthermore, LG also plans to introduce the Gram at the Consumer Electronics Show. The Gram will be LG's laptop which is 15.6 inches and runs on Windows 10. This will be a lightweight laptop. It is being mentioned as the lightest 15-inch laptop which is also built to be durable at 980 grams. It is categorized as a great option for busy on-the-go professionals and students.
The prices have not yet been specified.