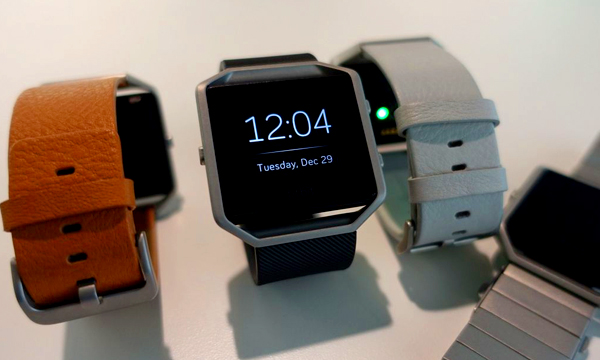 Fitbit-the leader in the connected health and fitness market unveiled the Fitbit Blaze™ smart fitness watch, its smartest, most stylish, most motivating fitness tracker yet.
The latest addition to Fitbit's award-winning line of innovative devices, Fitbit Blaze was available for presale in CES with global retail availability starting in March 2016.
Fitbit Blaze is a smart fitness watch built to help you make the most of your workouts, with a versatile design to fit your personal style, and the smart notifications that matter most – all in one sleek timepiece that fits seamlessly into your life:
Enhanced fitness features like FitStar™ by Fitbit® on-screen workouts, Connected GPS, PurePulse® heart rate tracking, and SmartTrack™ automatic exercise recognition help motivate and push your fitness furthe
Focus on style featuring a slim design, easily interchangeable bands, and frames, and a beautiful, color touchscreen with a variety of clock faces to fit your personal style
Curated to fit your life and focused on the features that make tracking your health and fitness easier, Fitbit Blaze includes the smart notifications that matter most, like call, text and calendar alerts, so you can stay connected to what's important, and a long battery life of up to 5 days allows you to keep up with your life, day, and night
"One of the first things we learned in this industry is that fitness is personal – and if something isn't your style, you won't wear it," said James Park, CEO and Co-Founder of Fitbit.
"With Fitbit Blaze, we pushed the boundaries of what's possible to create a beautiful, versatile device that can be customized to fit your personal style – while packing a powerful fitness punch to help you reach your goals. Fitbit Blaze delivers a combination of innovative features that were carefully selected with intention and purpose, designed to motivate and offer a fitness experience that is more effortless and more useful with advanced guidance and coaching."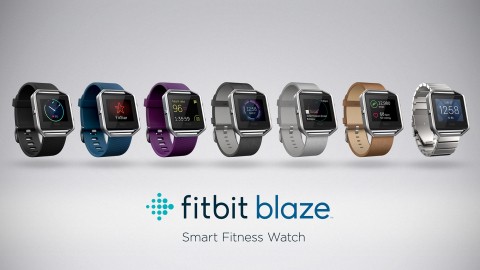 Pricing & Availability
Fitbit Blaze is available for $199.95 (U.S.) at major North American retailers including Amazon, Best Buy, Brookstone, Dick's Sporting Goods, Macy's, Sports Authority, Target, and Verizon, with global retail availability starting in March 2016.
It will be available with black, blue, and plum bands at introduction, along with a stylish collection of premium accessory bands and frames.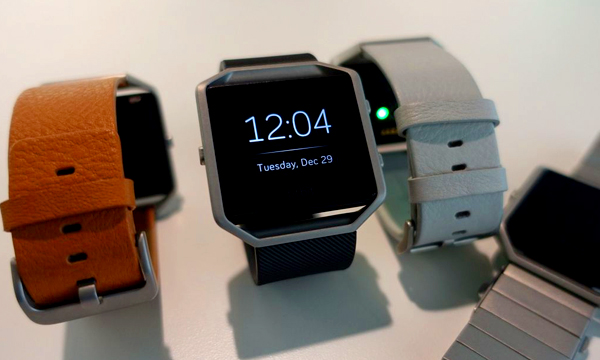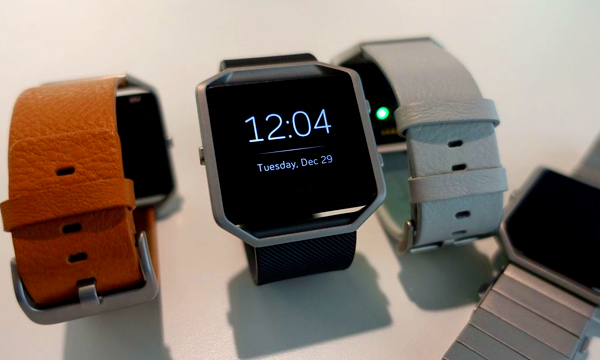 A full line of easily interchangeable accessories will be available in a variety of colors and styles with additional accessories coming soon. Accessories available at introduction include:
Classic high-performance elastomer bands available in black, blue and plum ($29.95 U.S.)
Luxe genuine leather bands paired with stainless steel display frames available in black, mist gray and camel ($99.95 U.S.)
Luxe stainless steel link band paired with a stainless steel display frame available in silver ($129.95 U.S.)
Consumers who want to experience Fitbit Blaze in person will be able to do so in advance of in-store retail availability at select Best Buy locations in the United States and Canada.
Beginning February 20, visit select Best Buy locations where Best Buy Blue Shirts will be available to assist shoppers with trying on the device with its accessories and to complete a preorder.
Source: Business Wire