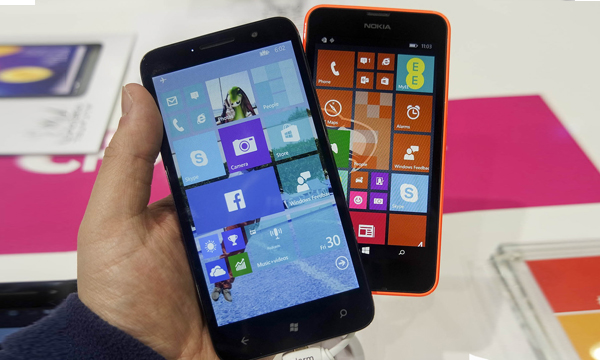 Windows 10 smartphone fans have faced a disappointing time because the recent flagship smartphones launched by the Company only include Lumia 950 and Lumia 950 XL.
Now recently at the Consumer Electronics Show 2016, another Microsoft Windows 10 smartphone has been launched which is the Fierce XL by the Alcatel OneTouch. It is a budget smartphone priced at $140 and marks Alcatel's entry into Windows 10 smartphones.
The smartphone comes preloaded with Microsoft Office Apps Suite such as Microsoft Word, Excel, PowerPoint, OneNote, and OneDrive. It also boasts the Microsoft Voice Assistant and Cortana.
Alcatel One Touch is a Chinese company associated with TCL. They are focused on creating affordable phones which can be operated on Microsoft Windows software. They are reputed for their non-flashy products, however, this recent launch of Fierce XL smartphone marks the Company's push into Windows 10 smartphones,
The Company plans to create multiple Windows 10 smartphones this year. This also includes a "Superphone", which will be launched in competition to high-end smartphone market players like Apple and Samsung.
The Company's VP of Marketing and Communications, Jon Maron, had this to say on the launch of Fierce XL,  "Today staying connected on-the-go has to mean more than just having voice and data connection. By perfectly showcasing more of these connected experiences like seamless workplace productivity and document storage via OneDrive as well as a powerful personal assistant like Cortana, Fierce XL with Windows 10 Mobile customers are getting more from their smartphone than they ever could before."
CES 2016: Samsung, LG & Panasonic TVs Introduce 4K Resolution With HDR
In the smartphone software domain, Windows phones only take up about 2.6% of the market share as opposed to Google's Android software which takes up about 93% of the market share. So this Company's plans are good news for Windows phone users.
What do you think about the Fierce XL smartphone with Windows 10. Let us know in the comments below.
Let us know in the comments below.