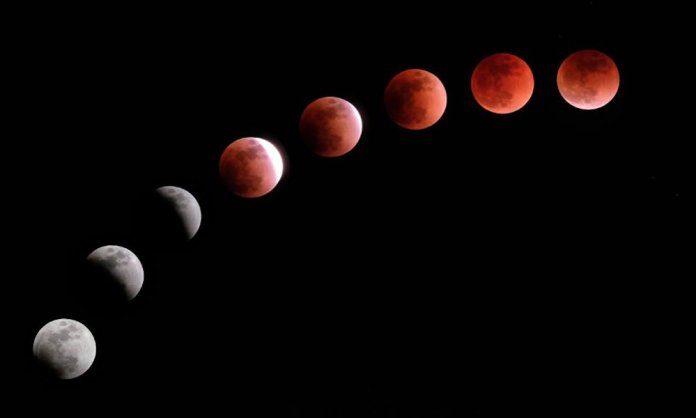 The longest Lunar eclipse of the century is to commence and will be viewable in several countries in the world, Pakistan being one of them.
Astronomers believe the eclipse to last for an hour and 43 minutes, with the entire event and the partial eclipse, lasting 3 hours and 55 minutes.
But what exactly is a Lunar Eclipse? Well, it occurs when the Moon, Earth and the Sun are aligned and the Moon's orbit comes directly under the Earth's shadow.
The shadow, known as the 'Umbra', gives the moon a 'reddish' color, which is also known as the 'Blood Moon'. This happens because the Earth's Atmosphere retracts the sunlight.
The total eclipse will only be viewed by Africa, the Middle East, India, and Russia, while viewers in the US & Canada won't be able to witness it. However, you can also watch the Eclipse online, live! 
GOOD NEWS FOR PAKISTAN !!
The eclipse will be visible from Karachi at 1:15 AM (28th July), so make sure to get your telescopes and binoculars ready for this once-in-a-lifetime experience !!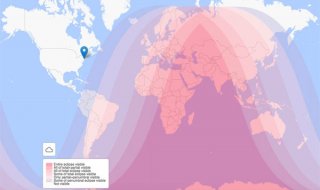 LIST OF COUNTRIES THAT WILL VIEW FULL ECLIPSE 
Cairo, Egypt: 10:21 P.M. (Eastern European Time)
Cape Town, South Africa: 10:21 P.M. (South Africa Standard Time)
Addis Ababa, Ethiopia: 11:21 P.M. (Eastern Africa Time)
Dar es Salaam, Tanzania: 11:21 P.M. (Eastern Africa Time)
Jerusalem, Israel: 11:21 P.M. (Israel Daylight Time)
Dubai, United Arab Emirates: 12:21 A.M. (Gulf Standard Time)
Karachi, Pakistan: 1:21 A.M. (Pakistan Standard Time)
Mumbai, India:

1:51 A.M. (India Standard Time)
LIST OF COUNTRIES THAT WILL VIEW PARTIAL ECLIPSE 
London, United Kingdom: 9:21 P.M. (British Summer Time)
Marrakesh, Morocco: 9:21 P.M. (Western European Summer Time)
Berlin, Germany: 10:21 P.M. (Central European Summer Time)
Athens, Greece: 11:21 P.M. (Eastern European Summer Time)
Bangkok, Thailand: 3:21 A.M. (Indochina Time)
Shanghai, China: 4:21 A.M. (China Standard Time)
Tokyo, Japan: 4:42 A.M. (Japan Standard Time)
Sydney, Australia: 6:21 A.M. (Australian Eastern Standard Time)
Auckland, New Zealand: 7:22 A.M. (New Zealand Standard Time)
This event will surely lighten up the night sky and hopefully, people all around the world will be able to catch a glimpse of it.
Stay tuned for more Updates !!
Contributed by: Uzair Alavi