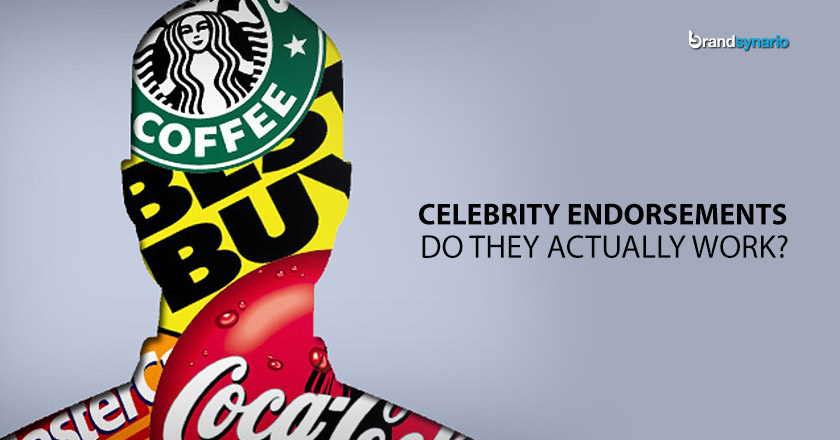 By Sanober Ali
Introduction
Celebrities are known for their charisma, allure and the capacity they have to attract attention. More than often, these distinctive characteristics of celebrities are capitalized by brands which aim to 'break the clutter' by banking on the appeal associated with a particular celebrity. These million dollar deals with celebrities are a part of strategic decisions, intended to increase the brand value, perception or to accomplish any other marketing objective. The question arises, are these celebrity based campaigns actually effective at all? The prevalent conviction suggests that it does, however the research proves otherwise.
RESEARCH FINDINGS
A research conducted by Ace Matrix proposes that the impact of celebrities in TV advertising is little to none. The research was based on the data gathered from January 2012 through October 2013. And consisted of more than 12000 ads, out of which more than 1200 ads had celebrities. The research was based upon Ace Scores – which is a measure developed to evaluate the performance of an ad from two-fold aspects, i.e. bolstering in voluntary consumer consumption and fulfilling advertiser's business goals. The research findings suggested that celebrity based ads underperformed on various fronts. The outcomes of the research are presented below;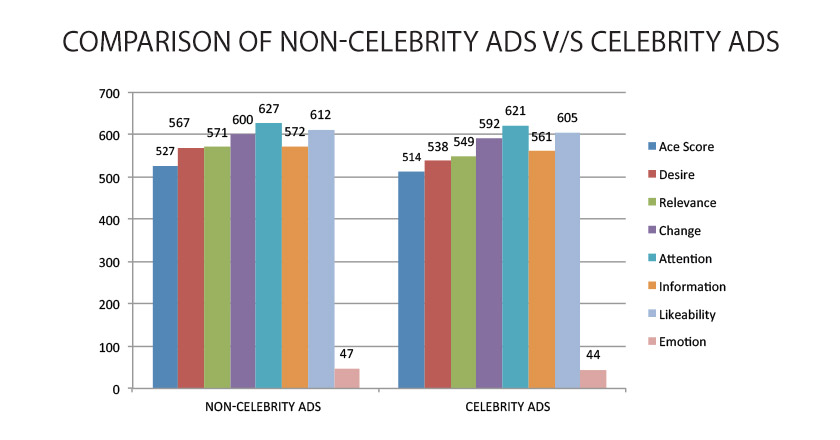 The findings were consistent with the results of a research conducted by Ace Matrix in 2011, on the very same topic. A comparison of result analysis demonstrates that over the course of two years Ace Score has remained same, which implies that there has been no alteration in the ineffectiveness of celebrity-based campaigns. A comparison of results is as follow;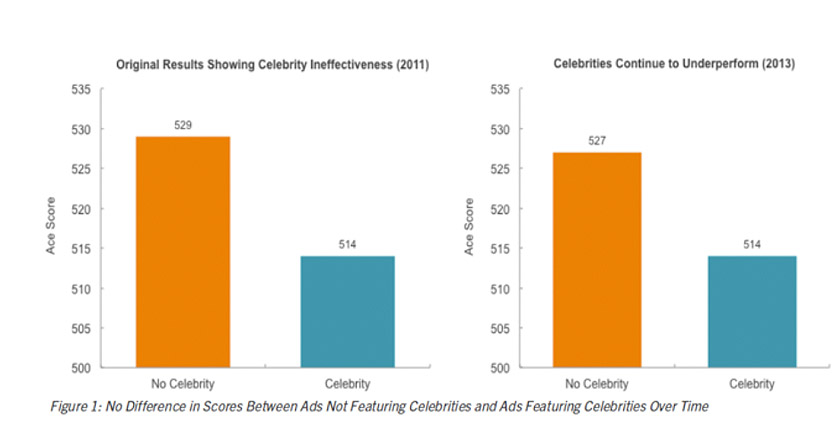 The findings of Ace Matrix's research can be further substantiated through various other studies which propose a somewhat similar argument.
OTHER RESEARCH STUDIES
A recent study conducted by Ipsos Mori of over 2000 respondents, commissioned by Energy Saving Trust in UKreveals appalling statistics and states that over 57% of the respondents claimed that statistics and evidence which support the claims projected in advertisements would positively influence their purchase intent. On the contrary, only 1% of the respondents cited celebrity endorsement as a factor influencer to instigate a purchase. The possible cause for such an extreme ineffectiveness resides in lack of trust associated with celebrity based campaigns. According to a study, conducted by Boston Consulting Group at a global level with 10,000 consumers as respondents, celebrity endorsement is the least trusted form of brand promotion in comparison with traditional, digital and company sponsored social media marketing. Debiprasad Mukherjee states in his research article that factors like acceptability, regional appeal, attractiveness, and image – all contribute towards the impact that celebrity endorsement accrue to the brand. The higher the congruence between the brand and the celebrity, higher will be the probability that the celebrity based advertisement will be well- received by the target audience. Another importance dimension, highlighted by a Millward Brown report, exhibits the fact that that those countries where celebrity ads are not that prevalent, usually find such ads as more 'involving'.  For instance in United States, celebrity featured in around 14% of the ads, so such ads are enjoyed slightly more than those ads which lack celebrity presence. On the contrary is an example of Japan, where celebrity based advertisements are not seen as reliable or persuasive because celebrities endorse 'too many' brands, therefore, it leads to loss of credibility. One cannot deny the fact that in certain cases celebrity endorsements have done wonders, for instance in the case of Air Jordan. In 1984 Nike launched a campaign endorsed by Michael Jordan. Even though the celebrity has been out of the game for around 9 years, still Air Jordan remains the best-selling basketball shoes and sets the mark high with every passing year. Air Jordan has grossed over $1 billion. Having said that, examples of adversity brought on brands because of celebrity endorsements is quite well-known as well.

CONCLUSION
Celebrity endorsements do not guarantee success nor do they have any apparent drawbacks, apart from the hefty sums of dollars spent on celebrities. Therefore, companies must consider various aspects, such as celebrity-brand match, celebrity-target audience match, celebrity values and what do they represent, before opting for celebrity based advertisements.