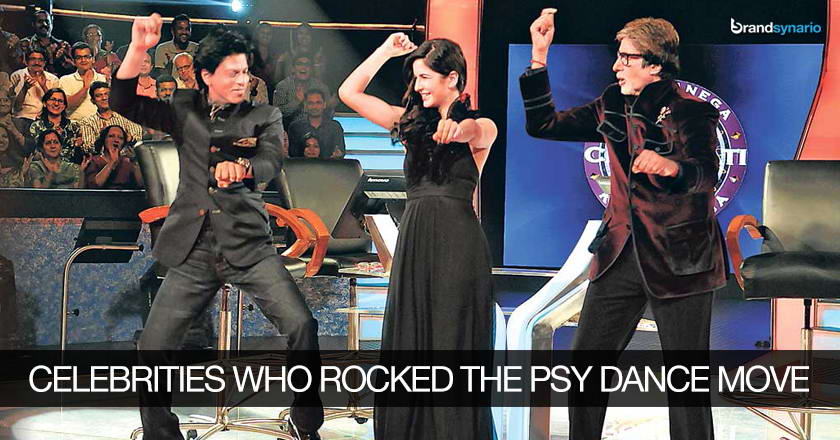 By Zoya Anwer
Psy, the great South Korean artist who got the whole world doing horse dancing, just reached another benchmark as the video of forever famous, "Gangnam Style" hit 2 BILLION views on Youtube.
After the staggering success of Gangnam Style, Psy is now coming again with "Hangover" which also features the rapper Snoop Dogg.
Honestly, it isn't something unexpected because the song had all the biggest celebrities grooving on the iconic 'Gangnam' move.
Be it Madonna, Britney Spears, Chris Gayle, Djokovic or even the Bollywood King, Shahrukh Khan, Big Bachan or the stunning Katrina Kaif, all fell prey to the viral Horse Dancing of Gangnam Style.
1. Madonna
The Queen of Pop music, Madonna rocked the PSY signature move back in November 2012 when she tried the Gangnam Style' dance with PSY emerged  during her live concert at New York's Madison Square Garden during her performance of 'Give It To Me'
2. Britney Spears
At least Psy did one good thing; he got these American singers following the footsteps of Asians for once.
3. Chris Gayle
Admit it, Gayle dancing to Gangnam seemed cool the first time he did it after winning T20 Final but by doing it repeatedly Gayle just killed the whole fun.
5. 
Novak Djokovic
On the other hand, when Novak Djokovic did the dance by balancing his feet and crossing hands, his fandom just quadrupled because he'd look cute no matter what he does.
5. Shahrukh Khan, Amitabh Bachchan and Katrina Kaif
Remember the trio dancing on Gangnam on the Divali episode Kon Banega Crorepatti?
The legendary Amitabh Bachan doing the signature Horse dance move did seem out of place because while King Khan and Katrina seemed at ease, Senior Bacchhan couldn't charm so well.
6. Wolverine
Even the Wolverine couldn't keep himself from trying it once.
It stands as a symbol of hope that if something as weird as Gangnam can be viral ANYTHING can be so we all need to come up with something absolutely random and who knows we might become the next big thing.