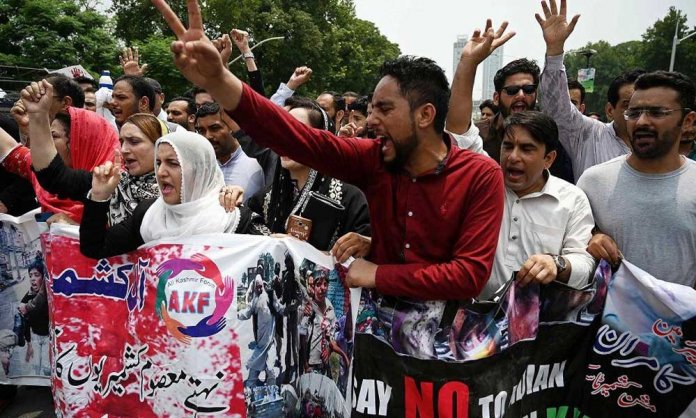 Kashmir has once again found itself in a state of horror as once again a war has been ignited. Many innocent souls have lost their lives, many households have lost the souls as children, women, and men all became victims.
India has now put a lockdown on Kashmir and has revoked the special status for Indian-administered Kashmir. All leaders have been put under 'house arrest'. Videos of the inhumane treatment have been making rounds.
Pakistanis Celebrities have stood up to the violence to show solidarity with the families and residents using the #StandwithKashmir on Twitter.
Alhamdulillah
We as a nation (Govt n citizens)hv done it,the world heard us
V hv n wil continue 2 support Kashmiris struggle n v will keep raising our voices against the atrocities in Kashmir no matter wht
IA the blood of the martyrs of Kashmir wil nt go in vain #StandwithKashmir pic.twitter.com/xvl0WIC8lu

— VEENA MALIK (@iVeenaKhan) August 5, 2019
The world was struggling with peace while having one Isreal, well now we've got two! India's the new Israel only this time they've got a nuclear power in the neighborhood. Wait and watch. Pakistanis #StandwithKashmir

— Haroon Shahid (@HaroonsMusic) August 5, 2019
I am KASHMIR #KashmirBleeds #StandwithKashmir

— Feroze Khan (@ferozekhaan) August 5, 2019
#StandwithKashmir always and forever. Hoping, wishing and praying for peace in Kashmir

— Humayun Saeed (@iamhumayunsaeed) August 5, 2019
Have we conveniently blocked what we don't want to address? This is beyond lines drawn on sand, it's about innocent lives being lost! Heaven is burning and we silently weep. #Istandwithkashmir #kashmirbleeds

— Mahira Khan (@TheMahiraKhan) August 5, 2019
These are dark times for Kashmir. Panic created, troops built up, section 144 imposed, internet cut, Indian tourists asked to leave. May there be peace in Kashmir, may sanity prevail and may the international community take notice. #IStandWithKashmir #kashmirbleeds

— adnanmalik (@adnanmalik) August 5, 2019
Praying for peace!
Praying for Kashmir! 💔#kashmirbleeds pic.twitter.com/Te37K3eWdk

— Muniba Mazari (@muniba_mazari) August 5, 2019
Why is the world quite?!?! How come this brutality in kashmir is being ignored?!? Have we lost all humanity!!!?! Its time to raise our voices!! Its time to stand with kashmir! Its time to end this brutality and injustice!#KashmirBleeds #KashmirNeedsAttention

— Hareem Farooq (@FarooqHareem) August 4, 2019
I can NOT sleep tonight.#Kashmir
What are we turning this world into? Why are we killing each other? What do we want?
Is power really so important for mankind?
God!!! Help us all!!!! 💔

— MAWRA HOCANE (@MawraHocane) August 4, 2019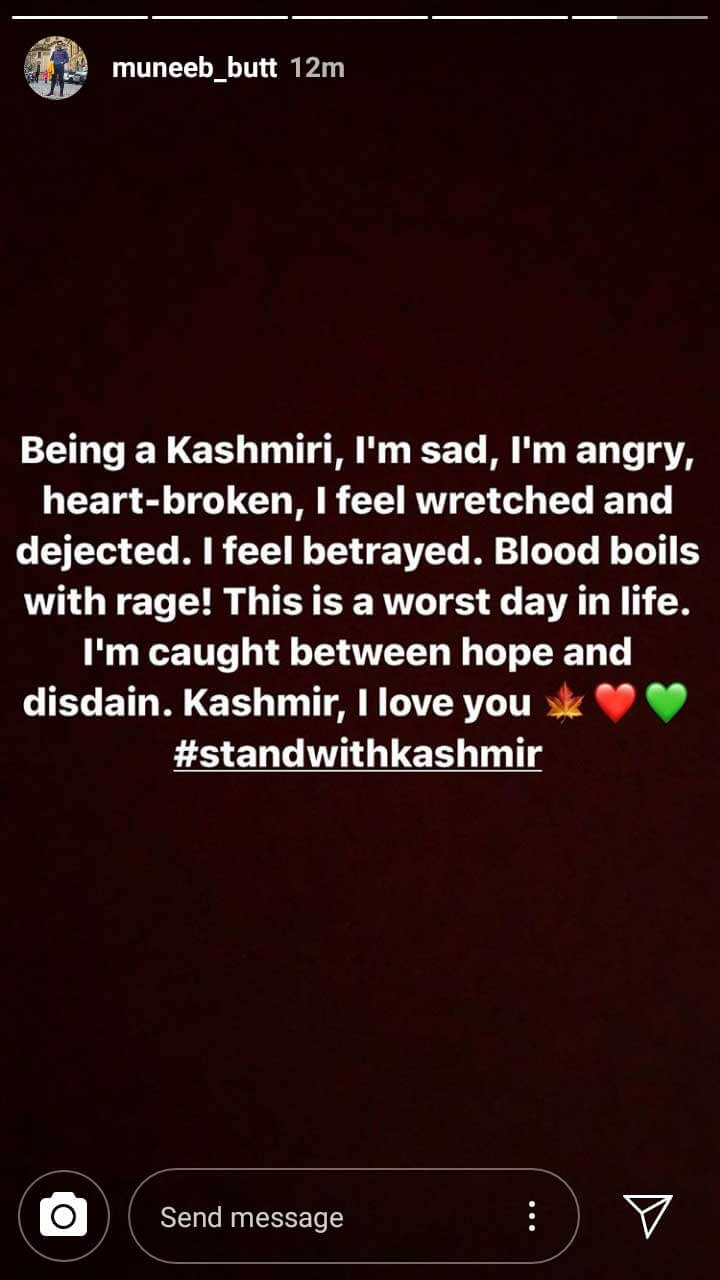 Social media has now been covered with red display images to reflect the bloodshed of the innocent.
What do you think about the situation at hand?
Stay tuned to Brandsynario for more news and updates.