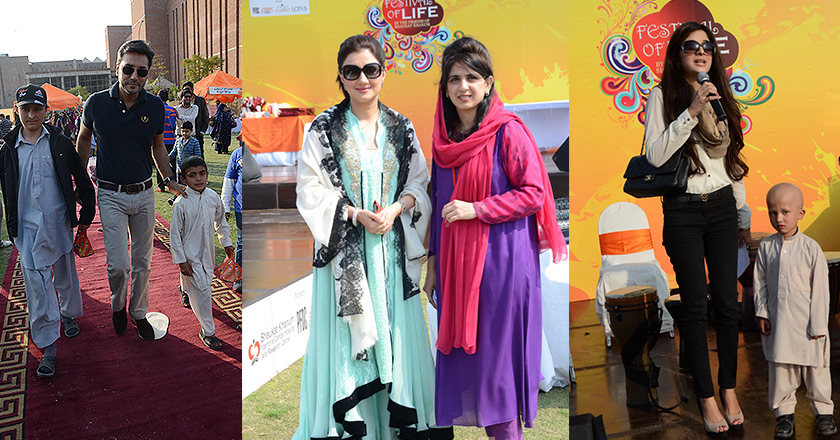 The festival of life,  once again organized by Shaukat Khanam in collaboration with Pakistan's fashion entertainment industry was held on 23rd February.
The festival was a whole day carnival at the Shaukat Khanam Memorial Cancer Hospital Lahore. The total amount generated from the proceeds of the Carnival will be used for the construction of second Shaukat Khanam Memorial Hospital in Peshawar, which will be completed by the end of 2014.
  The event was a sequel of the previous 2013 event, the first "Festival of Life". This sequel's main sponsors were Pakistan Fashion Design Council (PFDC) along with Pepsi, while the clothing from the top 60 designers of the country was available at the event at a 70% off its original price, making it an important attraction of the event.
Some of the festivities at the event involved the children's play area, Raffle draws, Confetti and concert held by Quadrum and Shiraz Uppal. Some of the famous personalities who attended the event included Ahmed Ali Butt, Ayesha Sana, Amna Kardar, Asfia Nabeel, Maheen Kardar Ali and Sara Shahid.
The second 'Festival of Life' ended with hands in hands walk of cancer patients with Adnan Siddiqui, Mawra Hocane and Shiraz Uppal, from Khyber Pakhtunkhwa.
To make your contribution towards the treatment of Cancer patients please visit Shaukat Khanam Memorial Cancer Hospital, here.