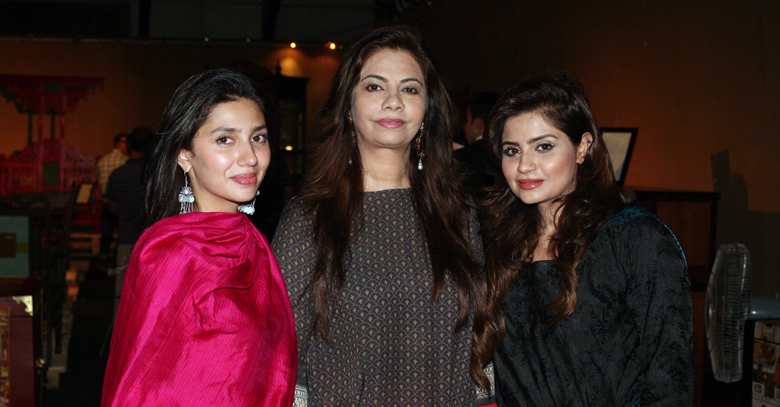 By Tehreem Samad
An exhibition was held at Frere Hall, Karachi, which started on September 5 and continued till September 7, where the momentous and historic, hand crafted and hand painted subcontinent furniture from the 19th and early 20th century was exhibited.
The Three-day exhibition showcased the antique furniture made by the finest craftsmen of the subcontinent. The collection portrayed the beauty and authenticity of Subcontinent.
The Collection included artifacts such as the Padshahnama Chest, Davenport Desk, British Raj Military Chest, Voyage Chair, Myna Bird Sofa, Moo Chair, Knee Hole Desk,Lapis Chairs, Jhoola, Bubble Chair, Diamond Chairs, Multi Paned Display Cabinet, Cylinder Bureau, Phoenix Table, Bottle Bar & An Edwardian Chaise Lounge.
A reputable Pakistani actress Sonia Rehman Qureshi and host organized the exhibition. Rehman has been recognized as one of those Pakistani women who have contributed a lot for the field of art.
Sonia Rehman graduated in Fine Arts from the very prominent, National College of Arts. Her love and passion for art can be seen in a variety of ways, whether its drama, theater, TV show hosting or Interior designing. She has won many hearts with her passion and zeal for Art.
"Chest, Chairs, and tables tell their own story about where it's been and who it has shared time with. I have been fortunate to have discovered some of the treasures in my life. My collection continues to tell my story from generation to generation and also depicts stories for my years to come in future," Sonia Rehman Qureshi said at the occasion.
Here are some of the reviews by the some prominent names in the field of art, who were present at the exhibition.
"The first thing that struck me about Sonia 's furniture was its uniqueness. It is fun, quirky, creative and different," founder of Canvas Art Gallery Sameera Raja said.
"Elegant, very linear, evocative, warm, pleasantly surprising, sound investments that children can inherit with pride…and profit!" Javed Jabbar, a writer, intellectual, advertising specialist, and former Information Minister, shared his view about the exhibition.
Sonia Rehman has been taking a lot of interest in restoring and reviving the Antique Interior Treasures. She has been looking after each masterpiece on her own and she has been involved in restoring each item in her signature style.
The exhibition highlighted the efforts that have been made to breathe life into the heritage of the Subcontinent.
The event was organized by Catwalk Production and PR was handled by Catalyst PR and Marketing. The exhibition seemed to attract many people.
Many TV artists and political figures such as Mahira Khan, Sania Saeed, Mrs. Humayun Saeed, Marina khan, Sharmeela Farooqi were spotted at the event praising the divine and remarkable furniture of the Subcontinent.