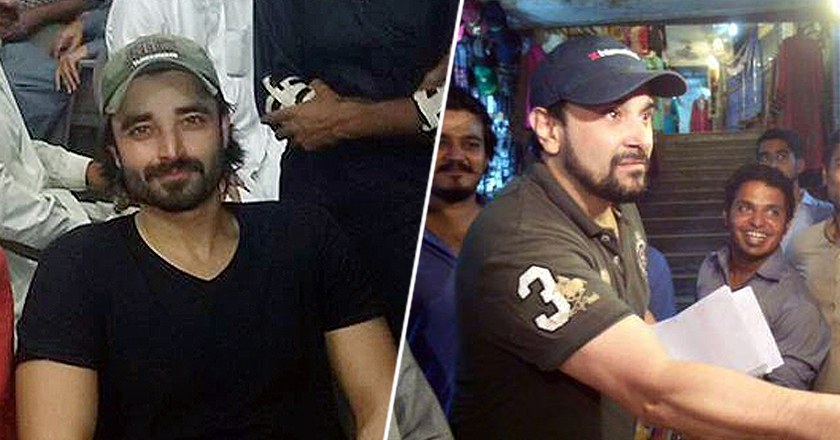 Yesterday's rally in Karachi by the Pakistan Tehreek-e-Insaaf saw heartthrob Hamza Ali Abbasi or 'Pyarey Afzal' as we all know him, along with Actor-cum-Host Mani out and about on the streets.
Actors they may be, but it seems they're not afraid to get down and dirty in order to support their cause.
The rally for Karachi NA-246 was led by Candidate Imran Ismail along with President PTI Karachi Ali Haider Zaidi, Naz Baloch, Saifullah Niazi and others. They covered the area of Liaquatabad 10 No, Super Market, Sindhi Hotel, FC Area and APWA College road.
Mani was seen distributing flyers in the well-known Meena Bazaar, Hamza Ali Abbasi joined the rally, Imran Ismail went door to door, and Ali Zaidi chipped in as well to reclaim the city of lights.
Imran Khan's PTI has always received support from the some of the biggest names in the Pakistan for promising revolutionary changes.
Sports and entertainment superstars alike came out to support him during the 'Azaadi March' last year.
View pictures from the rally below:

(Images courtesy of Pakistan Tehreek-e-Insaaf Facebook page)