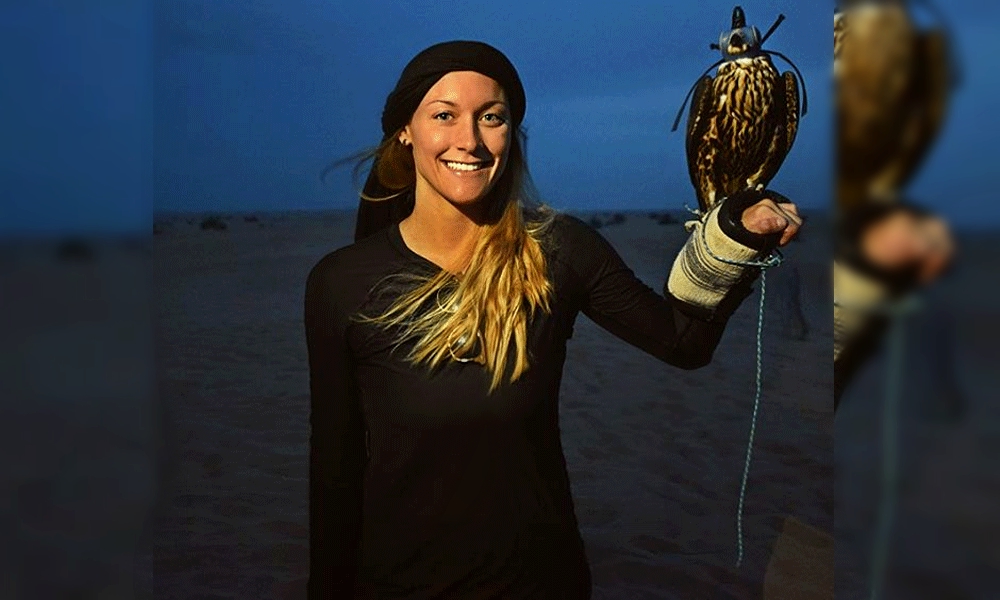 The wonder woman, Cassandra De Pecol, is on a mission to break a Guinness world record for the fastest woman to travel to 196 sovereign nations in 3 years 3 months. She is the Peace Ambassador for International Institute for Peace through Tourism (IIPT).
Cassie started off with her Expedition- 196 in 2015, since then she's visited 190 countries. Pakistan is the 191st country on her list and she's loving it!
It took her 4 long months to receive the Pakistani Visa while she received the Saudi Arabian visa in just 2 weeks.
Cassie appeared excited and eager about visiting Pakistan on her Instagram account #expedition-196.
Brandsynario had a chance to meet exclusively with Cassandra De Pecol at a meet-up arranged by Asiatic Public Relations Network Pvt Limited (APR) at their office. After some interesting conversation, heres what we discovered about the famous globetrotter.
Favorite Countries
The countries Cassandra absolutely loved visiting were Mongolia, Bhutan, Tunisia, Ukraine and Oman. The wild soul enjoys the Middle Eastern region the most due to its rich food and welcoming people.
Cassie adorns a beautiful Abaya on her visit to the Grand Mosque in Bahrain.
Cassie's Travel Tips
The adventurer advises that its best to carry light-weighted luggage, have an international data plan, keep an open mind and take daring risks to ensure a smooth journey. Cassie also mentions TripAdvisor, Google Maps, and Airbnb as must-have apps for travel enthusiasts.
Food she's Crazy About
Cassie loves Mexican food and could live off it for weeks! She also prefers Indian and Italian food and still has to try out the mouthwatering cuisine Pakistan offers.
Memorable Times
The American traveler remembers being stranded and penniless in Cuba late in the night where she was graciously offered a place to stay by her taxi driver in his home. This shows how lovely the people of Cuba are!
While in Iran Cassie fondly recalls times spent with the hotel owners exploring the mesmerizing island of Kish.
Cassandra De Pecol's Future Plans
Cassie sees herself doing a TV show, working on documentaries for women achievement and creating sustainability through tourism and culture.
The traveler's trips around the world are funded by NonProfit Organizations, National Geographic Grants, Sponsors and Private Investors.
Words of Wisdom
The wonder woman believes that people all over the world have the same basic needs and would be united if it were not for the negativity caused by politics and media.
Our Managing Editor, Farhat Kapadia Mehboob with Cassie at the APR event.
Watch her exclusive interview chat with Brandsyanrio here!
Stay tuned to Brand Synario for further updates on Cassie's visit to Pakistan for Expedition 196 and much more.