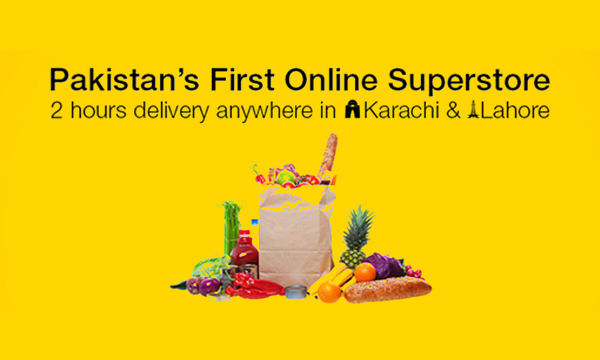 In today's fast-paced world where we have less time and we intend to work more, convenience is all that matters. Anything which is a click away is generally accepted and widely appreciated. Be it clothes, electronics or grocery; everything in now up and online. Yes, we can now buy grocery from our home or office.
Cartpk.com was launched in July 2015 with an aim to provide an ease of access to today's women who is ambitious, busy and doesn't have time to go and shop for groceries. Recently, a popular website reviewed online grocery stores in Pakistan and rated Cartpk the best online grocery store in Pakistan
Also, their promise to just deliver in two hours anywhere across Karachi is something which makes this service worth trying. After Karachi, the business has started its operation in Lahore as well on popular demand.
[fb_embed_post href="https://www.facebook.com/cartpakistan/photos/a.1448039538843788.1073741828.1440791922901883/1577768859204188/?type=3/" width="550″/]
The founder of Cartpk, Mohsin Raza, "2 Hours free delivery service is a unique idea in Pakistan. So far residents of Karachi are loving it as we offer convenience. I hope Lahorians will love the idea as so many Lahorians have requested to launch the service in Lahore. We are looking forward to expanding our services across Pakistan and also looking forward to expanding our product range".
Apart from that, Cartpk has already managed to impress the customers with their service.
Here is what Shabana Javed from Karachi has to say about Cartpk: "Me and my daughter live in Karachi, my daughter is a student and she is always busy in her studies and it is a big hassle for her to go out and shop for groceries, I cannot go out to shop for groceries by myself. My daughter taught me how to place an order on Cartpk, now I can order from my mobile phone and sometimes from the computer and they deliver all the stuff within 2 hours time, free of cost. I am loving it."
They have been planning to include other things in their business model as well electronics, stationery, medicine, sports goods etc. Furthermore, Islamabad is on their list next after Lahore. We believe that Cartpk will become a national sensation in no time. Do you have any experience with them? Let us know!