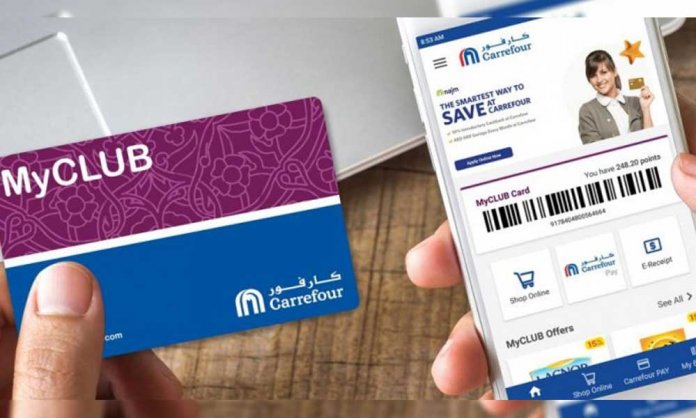 Shoppers are always looking for good bargains on essential items that can easily be found at a single location.
However, consumers are often unable to find the best deals offered by their favorite retailers and for many of them it means having to compromise.
Thankfully, shoppers now have a solution through which they are able to find not only what they have been looking for, but can also save money.
Carrefour is one of the biggest stores in Pakistan with a vast range of items in a number of categories – from fresh groceries to the latest electronic gadgets, trendy clothes to school supplies and household essentials, everything can be found here.
The one-stop shop has always provided their customers with good value for money. This time around, Carrefour is giving its loyal customers yet another chance to save more with the Carrefour MyClub application.
By availing various discounts, customers can save thousands of rupees by shopping via the Carrefour MyClub app. That's not all, the more customers purchase, the more money they can save! The discounts are applicable in all categories including textile, electronics etc.
Not just this, when shoppers accumulate 2500 points, they receive a voucher of Rs. 250! Carrefour is also giving away exclusive discount coupons every month on categories like fruits and vegetables, baby hygiene, cereals etc.
According to the retail giant, customers have already saved a whopping Rs. 23 million worth of points!
The store rolls out new promotions bi-monthly, so don't forget to frequently check if your favorite items are on discount.
P.S customers who visit the outlets can have the app scanned at to save a copy of the e-receipt so that they can manage their shopping expenses accordingly.
Even celebrities including Minal Khan and Saboor Aly have not been able to resist the benefits of the Carrefour MyClub App!
All you have to do to avail Carrefour's latest offer is download the app!
Carrefour's MyClub Application
Carrefour's MyClub app is available for both Android and iOS users.
Android users can download the app by clicking here.
iOS users can download the application by clicking here.
So what are you waiting for!? Download the Carrefour MyClub App and start earning FREE benefits now! Savings are just a download away!