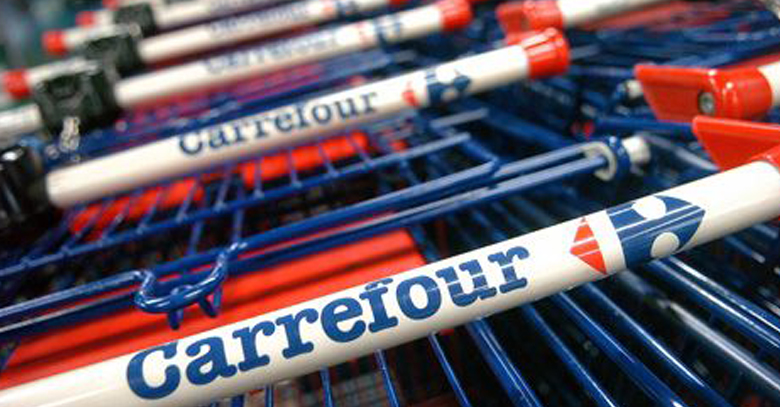 July 28, 2013 – France-based Carrefour, the world's second largest-retailer by revenue, denied on Tuesday July 2, that it is considering the sale of its China business. 
The CEO of China Carrefour, Thierry Garnier declared that due to the current economic conditions, the retailers may come across some difficulties but that cannot not hinder expansion of Carrefour in China.
Carrefour plans to enter 30 new cities of China in next 3 years, Garnier stated.
He further added that Carrefour will focus on maintaining an expansion speed of 20 to 25 new outlets each year.
Hypermarkets in main cities such as Shanghai and Beijing have flourished and now the retailgiants will look for emerging markets in central and western areas, where they can [take advantage of] lower costs and rising purchasing power," PengJianzhen, deputy secretary-general of the China Chain Store & Franchise Association, supported Garnier's statement regarding expansion.
On one hand, Officials of Carrefour China are talking about expansion and entering new markets while on the other some media reported that investors are concerned about the company receding too many profitable and growing  markets.
In the 2012 Top 100 retail chain rankings, by the China chain store association, foreign competitors like Wal-Mart, and local retailers like Brilliance Group and CR Vangard, surpassed Carrefour China.
Last year a similar rumor of Carrefour of pulling out from Singapore and Greece spread and it stood true as the French giant left those markets.
Carrefour sold its business in Thailand for $1.14 Billion in 2010 and in 2009 Carrefour withdrew from Russian markets which were considered to be "promising ones".
Likewise, in 2006 it sold its stores in South Korea.
Gong Bo, an industry analyst at BUIC Ltd.predicts that Carrefourwill not leave China in the short term, as growth of China's retail sector is unmatchable.