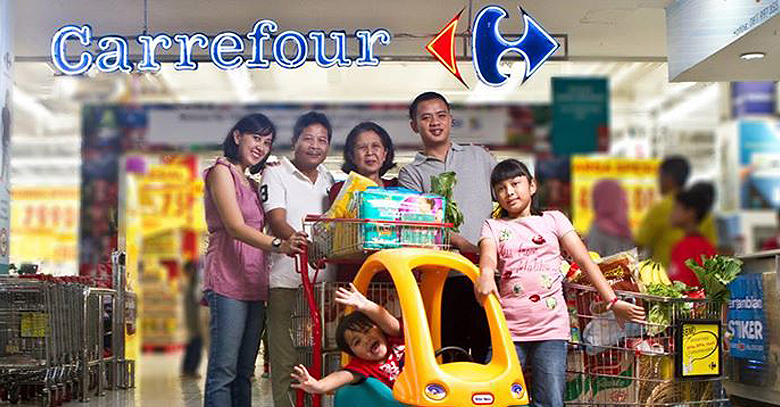 By Naveed Zafar
July 01 – French retailing giant Carrefour officially opened its new branch at Cipinang Indah Mall, East Jakarta on Monday.
Carrefour (also called PT Trans Retail Indonesia) now has over 83 branches in Indonesia after the opening of the new branch.
The newest brand opening in East Jakarta would complement the other three branches which are already present in the region, The External Communication and Corporate Social Responsibility head of Trans Retail Indonesia Hendrik Adrianto stated in a press release.
Carrefour is also planning to offer various discounts and special promotions to its customer in celebration of the new store's opening. This includes a discount of up to 30 percent till July 10.
Carrefour is currently the second largest retailer around the world in terms of revenue and profit and only coming behind the Retailing giants Wal-Mart.
The new branch also offers home delivery services.