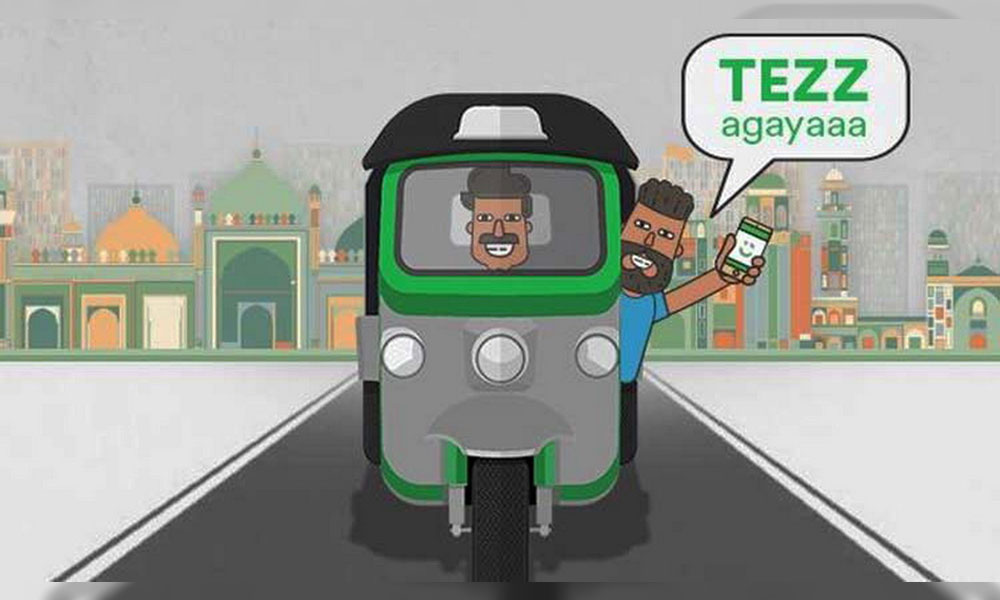 Update: As predicted, Careem has launched a new richshaw service called 'Tezz Rickshaw'. This service has launched in Karachi and Lahore for now as a pilot project.
Tezz will charge a base fare of Rs. 60 and a minimum fare of Rs. 75 to a limited number of customers. Careem's MD Pakistan, Junaid Iqbal said,
"Rickshaws are the transport lifeline for Pakistan's urban populace. They operate out of stands, which makes for highly inefficient dispatching. We are doing a pilot project to see how well our technology can help accentuate the incomes of rickshaw drivers and provide a more economical option for commuters, woven with the ease that our technology provides."
As rickshaws are one of the most common means of transportation in Pakistan, launching a service convenient for those who cannot afford to book an economic or business ride is a smart move. The company has ensured that it will not compromise over the quality and will continue to provide affordable and safe services with trained captains and fully inspected vehicles.
On the other hand, Tezz is a direct competitor to UberAuto, we are yet to see if Careem pulls off its magic in the market once again.
---
Speculations have taken over the internet, claiming that it is highly possibly, Careem, the ride-hailing service has started or will soon start Careem Rickshaw to compete with rival Uber's UberAuto service. Although Uber had a very slow start in Pakistan as compared to Careem, its UberAuto service has turned out to be very popular as customers are enjoying the low-rate services.
One of the speculations came from Dawn as Dawn.com on Monday also found a rickshaw option among other ride options available ─ Wifi Cars, Business, and Economy ─ on the Careem app interface. Careem declined to comment on the matter at this time. There has been no official announcement from the company regarding the development either.
How to Use Uber's Rikshaw Service in Karachi: Charges & Sample Fares
UberAuto
Only charging Rs.3/KM UberAuto has become an instant favourite, here is a breakdown for the fares:
To book a rickshaw, the process is much similar to before – when ordering a car. The promo codes are available for uberAUTO too, even the prices of the rickshaws are far too cheap already.
Download or open the Uber application.
Enter promo code 'FREEAUTO'.
Slide the icon to 'uberAUTO'.
Confirm your pickup location and request a ride.
Note: The actual fares may vary depending on traffic and routes.
Stay tuned to Brandsynario for more updates.