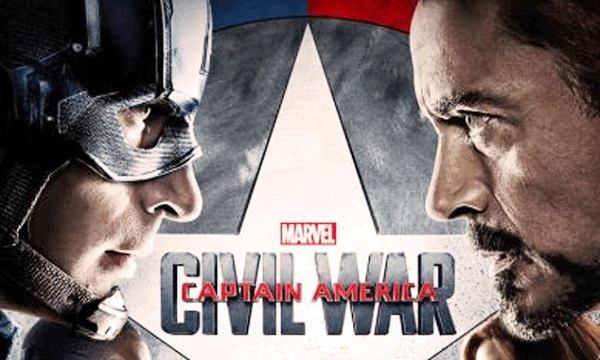 The latest rock-'em-sock-'em "Captain America" film has vaulted past Disney's "The Jungle Book" at the North American box office with a strong debut weekend take of $181.
8 million, industry data showed Sunday. "Captain America: Civil War," starring Chris Evans, is built around a seemingly no-lose formula: Marvel comics superheroes — including Iron Man, the Black Widow and the captain himself — turning against one another in a series of massive fights over whether to submit to the United Nations.
Its first-weekend total was the fifth best ever in North America and the best of this year, according to Paul Dergarabedian, an analyst with ComScore.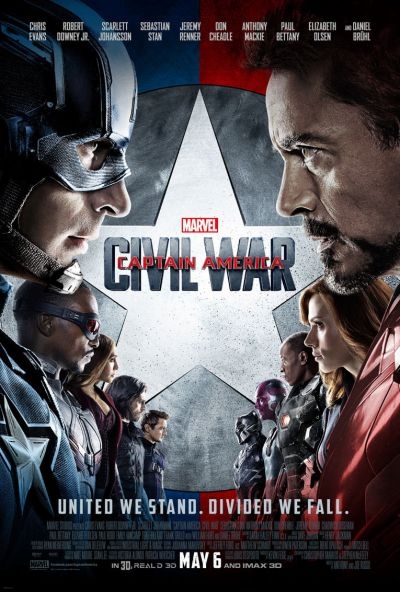 The film pushed "Jungle Book," in its fourth week out, to second position. The latest adventures of Mowgli and friends had a weekend take of $21.8 million. It has taken in $284.9 million since it came out, with a global total of $776.2 million.
The romantic comedy "Mother's Day," starring Julia Roberts and Jennifer Aniston, was far back in third place with $9 million but, with the actual Mother's Day falling on Sunday, up from fourth spot. The film follows several seemingly unconnected people as they come to terms with their mothers.
In fourth was "The Huntsman: Winter's War." The film, part prequel and part sequel to 2012's "Snow White and the Huntsman," stars Chris Hemsworth, Charlize Theron, Emily Blunt and Jessica Chastain. It took in $3.6 million.
"Keanu," a Warner Bros. comedy starring Keegan-Michael Key and Jordan Peele as gangsters trying to rescue a pet kitten from a drug dealer, netted $3 million, about a third its previous weekend's take.
Rounding out the top 10 were:
— "Barbershop: The Next Cut" ($2.7 million)
— "Zootopia" ($2.67 million)
— "The Boss" ($1.7 million)
— "Ratchet and Clank" ($1.5 million)
— "Batman vs. Superman" ($1 million; seven-week total of $327.2 million)
Captain America: Civil War Review- Marvel's Best Superhero Movie Till Date
Stay tuned to Brandsynario for more updates.