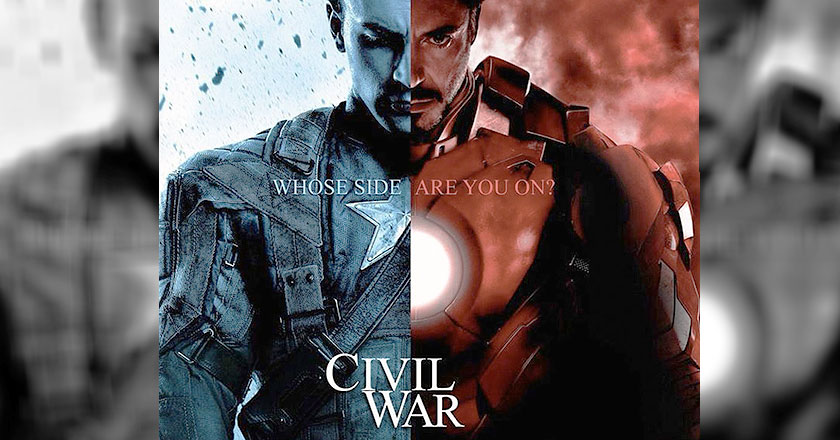 The highly anticipated Captain America: Civil War by Marvel is to feature The Vision, Ant-Man, War Machine and General 'Thunderbolt' Ross.
The newly introduced Vision, a synthezoid introduced in the Avengers: Age of Ultron is the embodiment of Iron Man's Artificial Intelligence program J.A.R.V.I.S that assists him in his tasks.
Played by Paul Bettany who also voiced J.A.R.V.I.S in all Marvel live action movies, Vision is a newly initiated member of the Avengers.
War Machine, the Air Force pilot and close friend of Tony Stark, played by Don Cheadle will also reprise his role in the movie. At the end of Avengers: Age of Ultron, War Machine is the newly initiated Avenger among others.
Paul Rudd is going to star in the movie too as the newly introduced Ant-Man. The standalone introductory movie for Ant-Man will be released worldwide in July this year. This will give insight into the character as well as his history. This movie will help bond the superhero to the other heroes of Marvel.
The studio revealed this epic piece of information along with the specific statement that "Rudd will make his first appearance alongside the Avengers as Scott Lang/Ant-Man in Captain America: Civil War."
Also starring in the movie is the grumpy, tough and arrogant General "Thunderbolt" Ross. William Hurt will reprise his role as The General, a sworn enemy of The Hulk.
Daniel Bruhl will play the nefarious Nazi villain in the movie, Baron Zemo. It should be noted that Daniel has had experience playing a Nazi. He starred in 'The Inglorious Bastards' as Fredrick Zoller, a german sniper.
The official plot synopsis by the studio has been released: "Captain America: Civil War picks up where Avengers: Age of Ultron left off, as Steve Rogers leads the new team of Avengers in their continued efforts to safeguard humanity. After another international incident involving the Avengers results in collateral damage, political pressure mounts to install a system of accountability and a governing body to determine when to enlist the services of the team. The new status quo fractures the Avengers while they try to protect the world from a new and nefarious villain."
Captain America: Civil War will star Chris Evans as in the titular role of Captain America, Robert Downey Jr. as Iron Man, Scarlett Johansson as The Black Widow, Jeremy Renner as Hawkeye, Sebastian Stan as The Winter Soldier, Anthony Mackie as Falcon, Elizabeth Olsen as Scarlet Witch, Chadwick Boseman as Black Panther, Emily VanCamp as Sharon Carter, Frank Grillo as Crossbones and Martin Freeman in an unspecified role.
The movie is slated for release on May 6th, 2016.