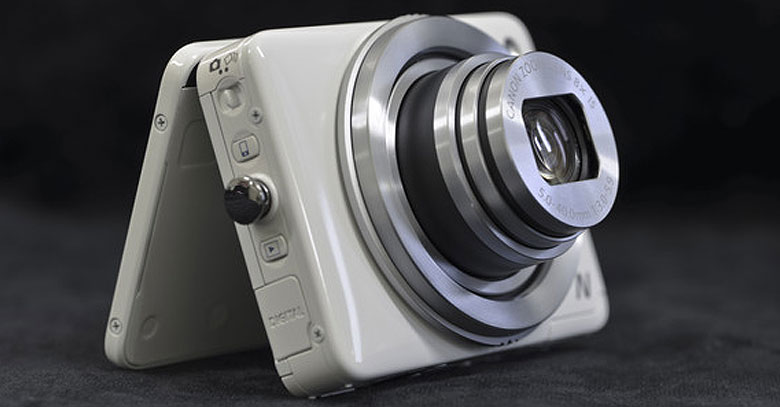 2 views
AUG 22st, 2013 –Canon's latest PowerShot N comes with a Facebook button, catering your need to 'instant shoot and share', given you have Wi-Fi connection.
This compact camera comes with a folding LCD and it certainly cannot be categorized as point-and-shoot camera. It is much more then that.
Once the button is pressed, it provides you access to your Facebook page, allowing you to share photos on your profile instantly.
PowerShot N is not the first one to introduce the 'Facebook button' as HTC had this feature in its HTC Chacha Smartphone where a separate button is given for people to access their Facebook profiles.
However, Canon is the first to introduce a digital camera that comes with a Facebook button dedicated to access a person's Facebook page and sharing photos online.
The brand understood that people used the camera to capture images and share it on Facebook, so Canon re-launched their camera with a customized Facebook button, making it more user-friendly.
While the regular version has already been introduced, 'Canon PowerShot N Facebook version' will be available by September, priced at $299.99.