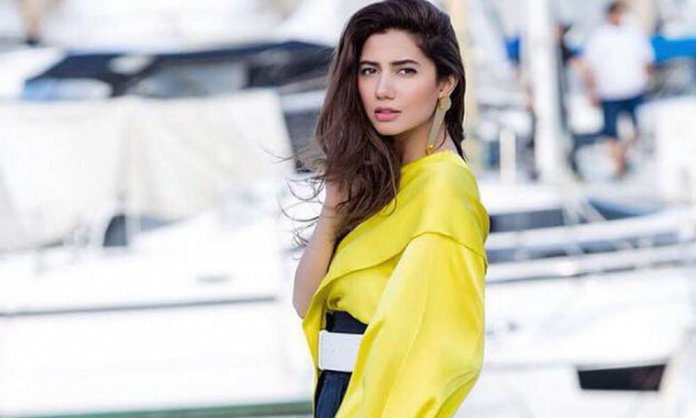 Our lovely lass Mahira Khan is creating a stir at the Cannes International Film Festival with her epic looks.
But that's not the only reason why this beauty is trending on social media – nope!
So what exactly did this "zaalima" do that has international journalists talking about her? Well for that, you will have to keep reading!
But first, check out the different looks this glamorous lady has donned for the three-day affair below.
Now let's come back to what Mahira did that has people talking about her internationally. Don't worry – this time it's nothing to do with her smoking or for any negative reason.
Rather this "haseena" has won the heart of an international journalist at Cannes named 'Sian Watson'
So here's what happened!
Apparently, umbrellas are a rare commodity to be found at the Cannes Film Festival and are provided for the elite only. Of course, our globe-trotter Mahira tops that list and therefore had one provided to her.
However, when she came across Sian (the journalist), she offered to give Sian her umbrella!
This act of kindness made a great impact on Sian who took to her Twitter to talk about.
Here's what she had to say:
At film festivals umbrellas really are reserved for the elite, they are very hard to come across when it's raining (unless you buy them obvs)

— Sian Watson (@sianwatson) May 13, 2018
So @TheMahiraKhan offered me her umbrella in Cannes and I should have taken it – I'm a drowned rat. She also said she'd give me her outfit if it was hers 💞

— Sian Watson (@sianwatson) May 13, 2018
Khan's kind gesture clearly had Waston floored.
Well, there's a reason all of Pakistan is in love with this beauty! Truly, by doing this, she has proved that she is beautiful not just from the outside but from inside as well!
What did you think of act by Mahira? Let us know in the comments below.
Stay tuned to Brandsynario for more news and updates.