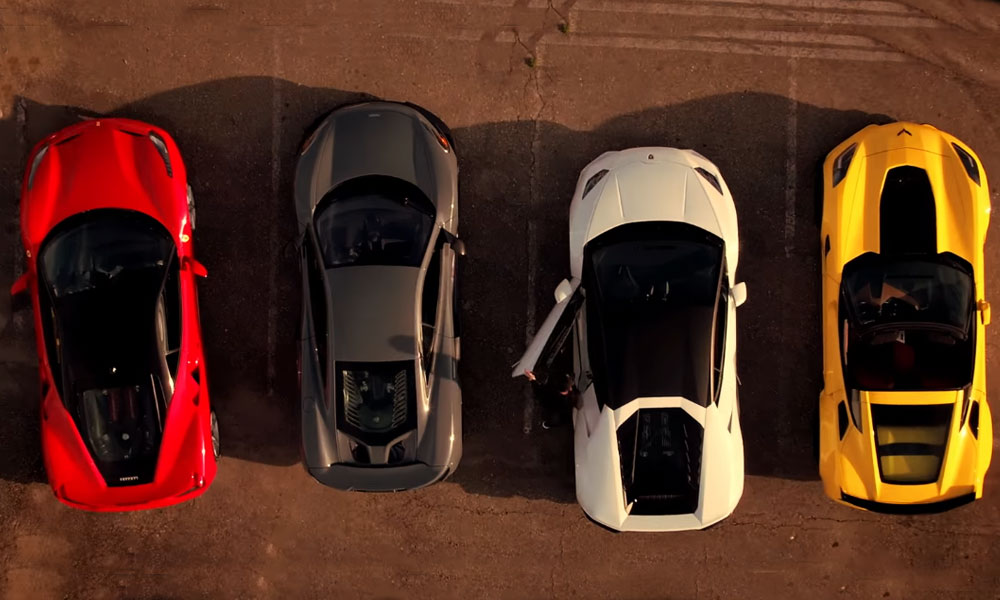 Speed, it can be pretty amazing, that feeling of sitting in one of the most beautiful cars in the world which can leave everything behind and out of sight in just a couple of seconds, now that's a true beauty.
Companies are trying to produce a supercar all the time which can leave all other cars behind to bite the dust.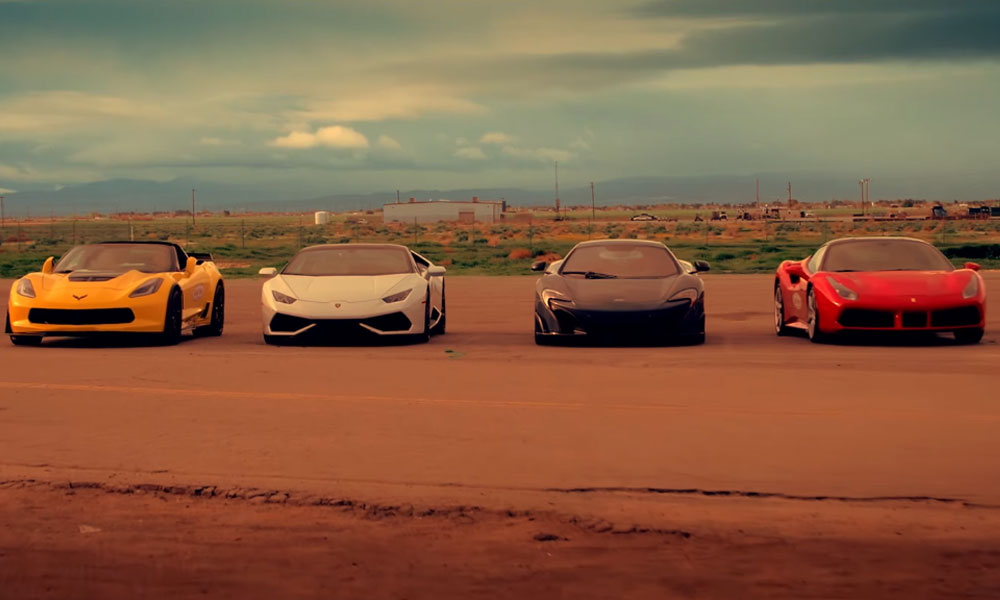 There are always records being made, records being broke, new supercars in the making, and much more. To test out which beastly ride is the fastest supercar in the world, a famous car Youtuber who goes by the name of Salomondrin decided to take thing firsthand.
He collected the Corvette Z06, Lamborghini Huracan, Mclaren 675LT and a Ferrari 488 GTB, brought them to a racetrack and put the pedal to the metal to find out which car is indeed the fastest.
Not to forget that  Lamborghini for this particular reason came under the spotlight when they claimed their new lightweight Supercar – Lamborghini Huracan Performante was 4.09 seconds quicker around the Nurburgring than Porsche 918 Spyder!
Watch the Video Below
*Note: The racetrack laps start at 4:00 minutes
Stay tuned to Brandsynario for more news and updates.