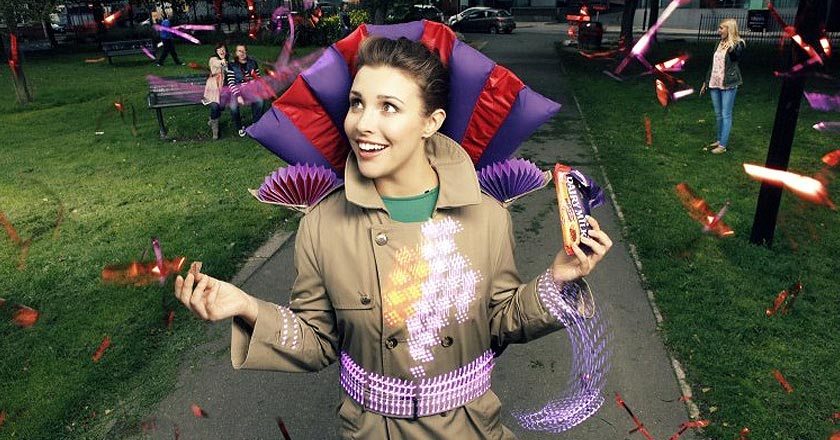 By Zulfiqar Ali Sajwani
Savouring the delicious taste of chocolate has always been an experience full of pleasure and joy.
Therefore, Cadbury – the brand synonymous to chocolates, is all set to provide chocolate lovers with a 'joy jacket' that expresses the enjoyment while having a Cadbury chocolate!
As part of Cadbury's "Joyville" campaign, PR company Golin Harris contacted UK based creative technology firm,Hirsch & Mann to create a set of interactive jackets that respond and change as a user eats one of two Cadbury chocolate bars.
Wondering how it works? Well it's quite simple. When you raised your hands to your mouth while wearing the joy jacket, flex sensors in the arms trigger the inbuilt cameras that detect whether you are holding a Cadbury + Daim bar or a Cadbury + Oreo dairy bar.
Once one of these chocolate bars has been detected, LED lights sewn around the heart area and in the cuffs start to flash, visually announcing your happiness while enjoying your favorite chocolate bar.
The jacket has the signature purple color of Cadbury, clearly embedding the branding of Cadbury in this interactive garment marketing.
With Cadbury using these spectacular interactive methods to advertise itself, it seems that the competitors have to leap into the depths of clutter breaking campaigns, to match the standards that the Mondelez owned brand is setting in the market.