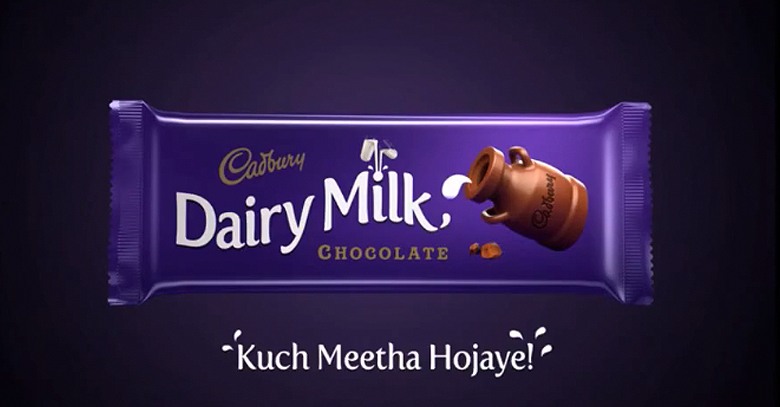 By Ufaq Ashfaque
Cadbury Dairy Milk Pakistan launched their new packaging in a recent TVC mainly to accommodate the different flavours of Dairy Milk; the Almond, Fruit & Nut and Crunchy Chocolate.
The new packaging has the trademark purple color and the 'wavy' Dairy Milk but in a slightly more rounded form. The parent brand name Cadbury has become slightly smaller to accomodate a symbol tp represent he variant.
The Crunch variant has a dynamite, the Almond one has a pan with almonds, a chocolate container for Chocolate and an '&' is used to depict Fruit and Nut.
Cadbury has been the leading chocolate brand in Pakistan due to their presence in the market since over two decades. Their catchy advertisements and product variants have enabled them to become synonymous to chocolate.
The new ad is about how Cadbury has changed their brand logo, focusing on their packaging, while maintaining the same great taste as before.  The ad has been created by Ogilvy & Mather Karachi, while the Post and the Animation has been executed by Sharp Image.
Cadbury has had some of the most unique advertisements, associating itself with happiness and celebration.  Cadbury has been associating itself with 'celebrations' for quite some time now with the tagline 'Kuch Meetha Hojaey' (Let's have something sweet).
Recently, Cadbury lost their case for trademarking their purple color which means any brand can now copy the 'Cadbury purple'.