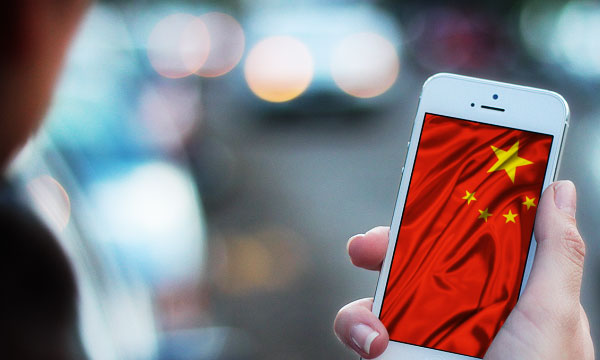 First, we all are buyers and consumers; so when it comes to buying any brand especially a Smartphone we should make decisions on merit. Chinese branded Smartphones are really great at times and makes you wonder why you should pay more to get a high-ended brand when it works really well. However, you should always be a smart consumer to consider core reasons Mr. Warren Lee- Founder and Editor-in-Chief of KLGadgetGuy has mentioned on his website a few months ago. Lee believes that all tech products come with a value and purpose and his goal is to help tech companies to further reach out to their customers.
Read what this techno-geek thinks about Chinese branded Smartphones:
1. Poor OS Support                                  
It runs on the latest version of Android 4.2 Jelly Bean, oh! Will it get upgrades on KitKat or future OS versions? The answer is always uncertain as phone dealers tend to push Chinese branded smartphones to consumers due to higher sales margin and low cost. In fact, these cheap smartphones might not even see daylight for the latest OS updates, even if it does get to see Android 4.4 KitKat this point of time, there's no guarantee that the phones will get to have OS updates in the coming next few years.
Read More: Top-Selling Smartphones of All Time
 2. Poor User Experience
Let's face it, Chinese smartphones have their user experience very much ripped off from many other branded smartphone makers, we are not saying it's good over here, but you really get frustrated after using the ripped off experience over a period of time. In addition, some of these rip-offs may not translate to practical usage for the user, which totally defeats the purpose of buying the product. For instance, you bought a nice pair of shoes and you're able to walk with it but trip on a slippery floor. Established brands of smartphones have really come a long way in perfecting their user experience from research and they always provide a much more polished user experience than Chinese branded smartphones.
3. Questionable After Sales Service
Chinese smartphone makers are still relatively new in the market here, and when their phones are already cheaply priced, it is the After Sales Service expected to be compromised. This is usually followed by setting up a limited number of service centers and drop off points in the country, hiring staffs that do not handle their customers well. If your smartphone starts acting up and a major issue arises, we really can't say much on how the issue will be handled or resolved by the service providers.
4. Poor Sales Channel
Low price, low margin and high costs, that's what we always hear from many Chinese smartphone makers that tend to sell a limited amount of stock for very high demand smartphones. We certainly understand that due to logistics and manufacturing demand issues, stock levels are always limited on their side. Therefore, most of them tend to resort to selling their products online rather than store retailers. By sticking to this way of selling their products, Chinese smartphone manufacturers could really save a bunch of costs, but at the end of the day, it pisses off customers that wanted to buy these products. Chinese smartphone manufacturers are always using innovative ways of marketing their products rather than conventional marketing. Customers really don't mind having a better product purchasing experience by paying slightly more.
5.  Uninspired Product Design
We are not trying to be judgmental over here, but ask yourselves, have you ever seen any Chinese branded smartphones with a unique piece of design? Of course, they may have the same amazing build quality as opposed to branded flagships, Chinese branded smartphones are sadly again – rip offs in product design. With rip-offs, the product design and user experience of the phone don't go well together, which will cause confusion and frustration, thus it is a loss for the consumers who have paid for it despite having purchased at a cheap price. Furthermore, there could be some flaws in the design which is being inherited from the ripped off design, and it doesn't make sense to possess that if you already know it exists.
Read More: 10 Fastest Charging Smartphones to Buy
Don't rush! If you are planning to buy a smartphone you should keep all these factors in mind so that you don't regret your decision. Markets are brimming with a competition. You should know what you're asking for. A smartphone is no more a luxury but your everyday need.
Was this article helpful? Share your views in the comments below.