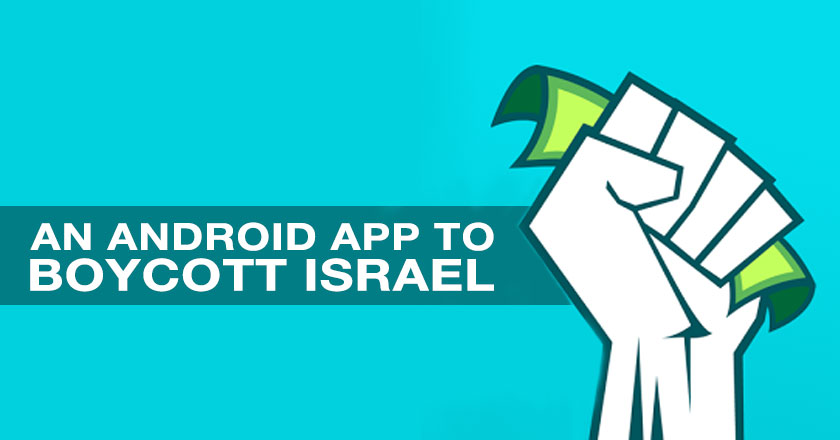 Yes you read it correct and no it is not a mistake – the app's name is 'Buycott'.
Want to boycott Israeli products?
Well then "Buycott" is the app for you!
Buycott is an Andriod and iOS application that enables you to avoid products you strongly oppose. It allows you to join groups, campaigns and causes you support and help you steer clear of brands linked with actions you disagree with.
All you have to do is to simply scan the product's barcode and Buycott gives you its complete corporate history, helping you to determine whether you support or oppose the particular good.
Amidst the worldwide protests and boycotts against Israel's military operation in Gaza, the "Buycott" app has emerged as a revolutionary platform for buyers who are steadfast to the cause of boycotting Israel-friendly brands.
Download the app here from Google Playstore.
The group on the app "Long Live Palestine", made in April 2014 by a British teen, is the most successful amongst all and has boosted the user rate from just 2163 members in mid July to 223126 people by August 7th.
"This campaign is about ordinary people around the world using their right to choose what they buy in order to help bring an end to oppression in Palestine," says the campaign page.
Nestle, Intel, Mark & Spencer and McDonald's are some of the many companies included in the list of companies to boycott on the "Long Live Palestine" campaign.
Ivan Pardo, the developer of Buycott, said in an interview to Forbes that the app got an "unsusal spike" in traffic three weeks back, despite the fact that no article got published on it or on its Pro-Palestine campaign.
"Next thing I knew Buycott was a top 10 app in the UK and Netherlands, and #1 in a number of Middle Eastern countries. Word was spreading through social media," told Pardo to Forbes.
Other than those who have downloaded the app to avoid using Israel's products, there also exists a set of people who have joined Buycott to solely buy products that support Israel.
Find out which brands are in trobule over Palestine issue
However, many people are of the idea that Buycott was developed purposely against Israel.
"It bothers me that a lot of people are downloading Buycott and thinking that it was written specifically to boycott Israel. It was not, and to counter that notion I have been actively encouraging pro-Israel groups to start campaigns supporting Israel. ," said Pardo.
Currently, there is pro-Israel campaign on Buycott but it has only 1380 supporters till date.
It is obvious, that though Buycott was never made to help people shun away Israel, this is what it is getting famous for every increasing day – digitally playing a major role against Israel offensive in Gaza.