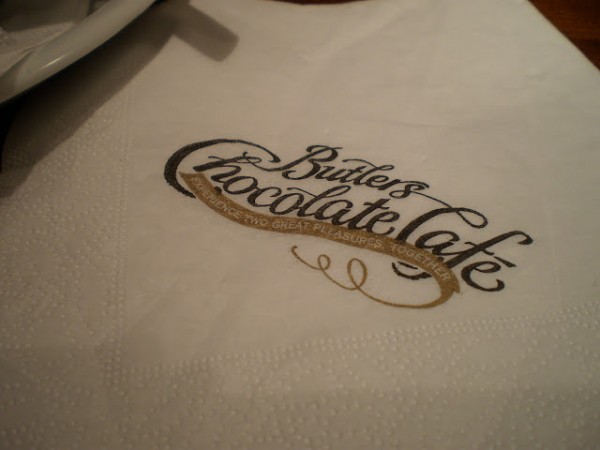 Edited: An earlier version of the article reported that Butlers Chocolate Cafe, Lahore was sealed by PFA. However, the Chocolate Cafe was heavily fined, not sealed by PFA over miscommunication over tampered expiry products. We regret any inconvenience caused.
One of the leading manufacturers of chocolate products, Butlers Chocolate Cafe, Lahore has been heavily fined by PFA (Punjab Food Authorities) as part of their hygiene campaign. The Irish owned cafe was charged with a massive fine due to poor storage conditions, expired products, tampered expiry dates and several other unhygienic reasons. The Lahore outlet, located near Firdous Market, Gulberg was heavily fined by PFA.
[fb_embed_post href="https://www.facebook.com/PunjabFoodAuthority/posts/709945615816242/" width="550″/]
Read More: Punjab Govt's Next Project: Hygienic Roadside Food Stalls
According to a representative of the Cafe "  this mistake was a clerical error, where a staff member mis-wrote the expiry date month.  At no time were our customers served expired product. As seen clearly in the photos published by the PFA, the expiry date was indicated as being BEFORE the manufacture date, which of course, is impossible.  This was a case of human error, which we are using as an opportunity for us to focus on further training and systems in the cafés.  To address this issue, we will be working with our local team to further enhance their literacy and numeracy skills to ensure this mistake does not happen again. "
Despite several resistance from food and cafe owners, PFA also sealed down Subway, Allama Iqbal Town, Lahore due to several unhygienic reasons.
[fb_embed_post href="https://www.facebook.com/PunjabFoodAuthority/posts/710000432477427/" width="550″/]
This isn't the first time that the government owned organization, under the supervision of Ayesha Mumtaz, PFA Director, has banned food restaurants in Punjab. Before Butlers, Gloria Jeans, KFC and several other local restaurants have faced the consequences of neglecting basic hygiene and health requirements.
Read more: Punjab Food Ban: Sales of Eateries Decline by 50 %