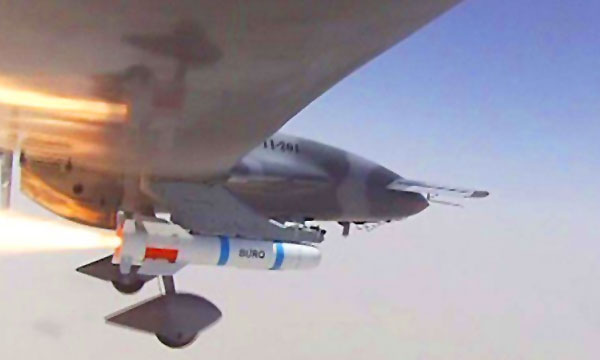 Burraq, the first armed drone to be made in Pakistan, was operated for an operation in Shawwal Valley on 7th September 2015. Information regarding the killing of three terrorist individuals was reported by DG ISPR Asim Bajwa on Twitter.
Read the Tweet below:
1st ever use of Pak made Burraq Drone today. Hit a terrorist compound in Shawal Valley killing 3 high profile terrorists.Details follow

— AsimBajwaISPR (@AsimBajwaISPR) September 7, 2015
The armed drone Burraq was previously tested on 14th March 2015 along with its laser-guided missile.
Related: A Haunting Hour into the Lives of US Drone Operators
The Pakistani Army had launched the offensive ground for militants operating in the Shawal Valley of North Waziristan. The area is a convenient smuggling ground because it provides a route between Afghanistan and Pakistan. The region was also being used as a base to launch attacks on the Pakistani soil.