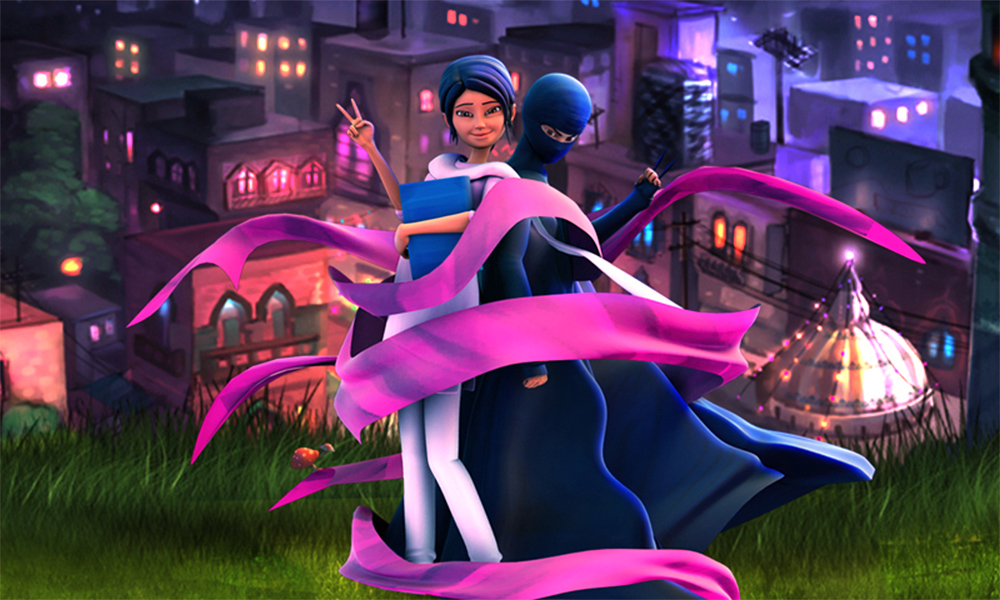 385 views
After the massive success worldwide of its initial seasons, Aaron Haroon Rashid's Burka Avenger is back with season three and four on Nickelodeon Pakistan, expected to be bigger and better than ever before.
The new episodes promise an extraordinary level of animation and production, with its plot revolving around everyday grave issues, including sectarian violence and gender inequality.
Watch the promo of Burka Avenger Season 3 here. 
[fb_embed_post href="https://www.facebook.com/BurkaAvenger/videos/964151743615457/?video_source=pages_finch_trailer/" width="550″/]
The narrative about the life of Jiya, who is a teacher by profession and a superhero by passion, is an internationally acclaimed animated children's series. It earned an Emmy nomination and won its creator, the musician Haroon Rashid the legendary
Peabody award.
Read more: Burka Avenger Wins International Award
The popularity and influence of this show can be estimated from the fact that it was included in the Time magazine's list of 'Influential Fictional Characters of 2013'.
Aaron Haroon Rashid, in a local launch of the upcoming two seasons in Islamabad, talked about the new seasons and how they would unveil something that has never been seen before. He also mentioned that the script is funny and witty and can be watched by audience all ages. The show also aims to deal with gender inequality and corruption, among other issues.
Read more: Burka Avenger Animated Movie to Hit Screens Soon
Expressing gratitude to his squad of editors, directors, actors, writers and musicians, Haroon told Dawn,"The animation is a collaborative effort"
To highlight their hardwork in front of the world, a short behind-the-scenes video was shown before the screening.
Launched in 2013, the production house behind the show managed to get 26 half-hour episodes on the screen in just nine months. The show is also dubbed into 7 languages for India, and in 12 languages altogether.
What's more, the show is also currently being aired in Afghanistan, where it has been dubbed in both Pashto and Dari. He said that the episodes dubbed in Pashto and Punjabi will also be broadcast within Pakistan soon.
Burka Avenger has been loved by many for being educational, advisory and also because it continuously debases traditional gender roles.
You can tune into the season 3 of Burka Avenger on Nickelodeon Pakistan, daily at 4:30 pm and 7:30 pm.