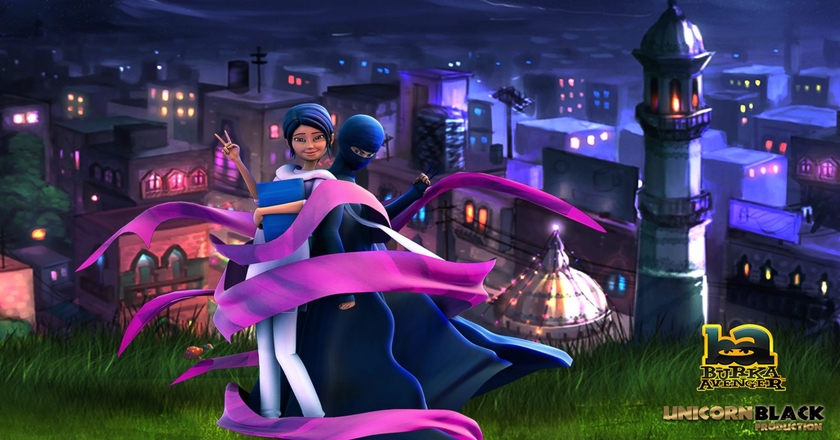 Pakistan's first comic character, Burka Avenger has won  Peabody awards, the oldest of all and one of the top most honors of the broadcasting industry. 
The animated movie based on women empowerment in Pakistan has been appracitated by local as well as international audience likewise.
Geo Tez's Burka Avenger, not only made it to the Peabody awards but it also won the Foster award, bringing much honor to the electronic media industry of Pakistan.
This animated film is a clear depiction of the hardships faced by many females in Pakistan when it comes to education. The series targets the hurdles and injustice in Pakistan faced mainly by girls during the tenure of their education.
A teacher with great martial art skills in disguise under a black burka, poses as theleading character of this series who fights against those local criminals that seek to oppress women rights for attaining education in the country.
Burka Avenger is the creation of a Pakistan pop music star, Aaroon Rashid Haroon, akaHaroon.
Haroon's idea behind the creation of this series was to highlight the issue of women injusticein Pakistani education sector, while also shedding light upon some of the country's intensifyingsocial issues like environmental preservation, injustice and social discrimination.
Some of the other major shows that received accolades at the Peabody awards were Netflix'sHouse of Cards, AMC's Breaking Bad and CNN's Parts Unknown.
The award winners will be honored at the Peabody award ceremony to be held in New York on May 19th.