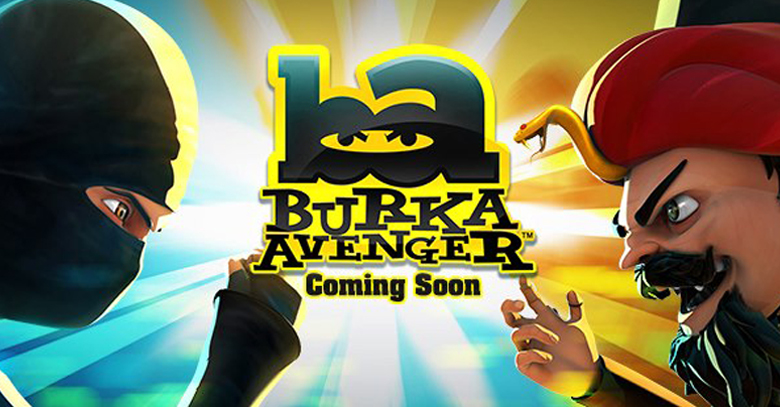 Unicorn Black Studios has recently announced its plans to turn the popular 'Burka Avenger' series into an animated movie. Haroon Rashid, director of Burka Avenger recently revealed his plan to take the series to a new level – that of a feature film.
3 Bahadur- Pakistan's first animated film has already actuated others to come forward and show their animations and filmmaking skills. Pakistani filmmaking and animation industry has now become one of the profitable industries providing ample opportunities to people.
Also see: Burka Avenger- Pakistani Animated Movie Wins US Award
Talking with express Tribune he said: "I have written a few drafts, rough outlines and potential ideas for the film version. He is considering to take the series to the big screen and the team has already started working on it."
The animated series 'Burka Avenger' was released back in 2013 that depict a story of a female protector of a fictional town of Halwapur that fights with different criminals from behind a burqa so as to keep her true identity a secret. In the series, Jiya, the lead character uses the special martial arts form of 'Takht Kabaddi'.
She throws pens and books at those who makes an attempt to detriment her hometown and protects her people from villains like Baba Bandook, an evil magician and Vadero Pajero- a corrupt politician. She fights for causes like justice, peace and education for all.
Read more:  Burka Avenger Returns to Fight Crime in Season 3
The action-comedy animated TV series is the production of Unicorn Black Studios- the masterminds who have won an international award for this animated series.  Rashid also said that it will be a standalone film that will depict the original story line of the lead character and how she turned into a Burka Avenger.
Also see:  Burka AvengerTakes Anti Match Fixing Stance With Haroon's Music Video
Talking with Express tribune, Haroon said that the team is in the process of moving from the television screen to a movie. Although it won't be as easy as it seems, the team will require loads of efforts to make a full-length feature film.
Adding on, Haroon shared his vision for Burka Avenger as: "I want it to be like an animated film by DreamWorks or Pixar and for that, we require time,"
Unicorn black studio is expecting to take at least one year for completion as with 52 episodes and four seasons, Haroon is confident enough that his team has the command and expertise over the animation craft.
Read More: Walter White Leads While Burka Avenger Makes it to the Top Fictional Characters of 2013
According to Express Tribune, Haroon said: "We always wanted to make a movie, even after the very first season. But the show became so successful that a second season was commissioned and we started working on that,"
Talking about heading the project, Haroon said he will be working as a director on the silver screen as well.
Earlier Waadi Animations and ARY films have also shared their plans to release a follow-up to 3 Bahadur. Let's see how Burka Avenger turns out into an animated movie and hits the stages.