Burgers in Karachi are not just people, torturing us with a fake accent. Burgers are the scrumptious, diet ruining food option no one can refuse. While international fast food chains have cemented their presence in Pakistan, the recent years have seen an increase in the local fast food outlets as well. These local chains are not only giving a tough competition to the international ones, they have in most cases even surpassed them.
One of the above mentioned local fast food chain in Karachi, Burger Lab has within a few years established quite a name for itself. Serving delicious burgers, fries and shakes, Burger Lab has six outlets in the city and all are almost always full.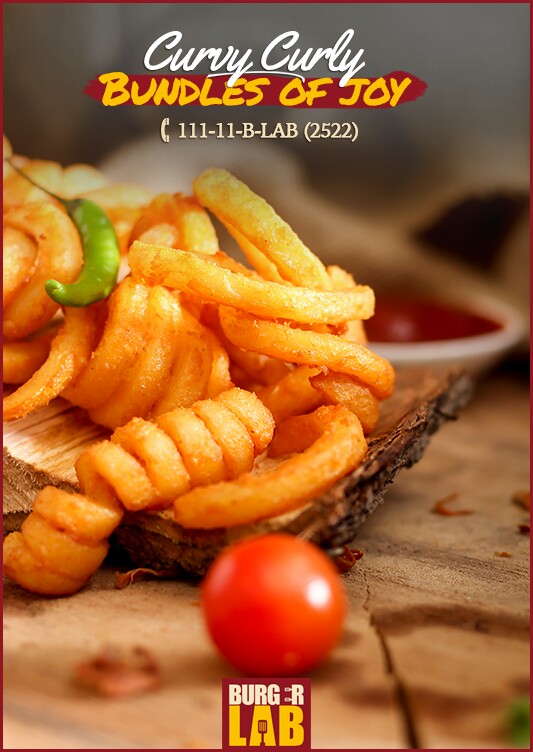 The burgers are reasonably priced giving good value for menu, which is why the food chain is immensely popular amongst school and college going kids. If you are looking for a quick yet delicious meal, we suggest you head over to your nearest outlet. There's one on Badar Commercial, one on Khayaban e Rahat, one in Sindhi Muslim Society, one on Shaheed e Millat, one in Gulshan Iqbal and the latest one just opened up in North Nazimbad.
What to eat
A true foodie knows the real deal is a beef burger. However if you prefer the chicken burgers, the best thing for you to try is the BBQ Flip. Priced at just Rs. 350/- you can make a meal out of it by adding fries and a drink. I have tried both the beef and chicken burgers at Burger Lab and in all honestly I prefer their beef ones. I have tried Mushroom Cloud, Smokey Fusion and the Big Bang. From these three, I would recommend you order the Big Bang first. The burger includes pepperoni, onion rings and jalapenos.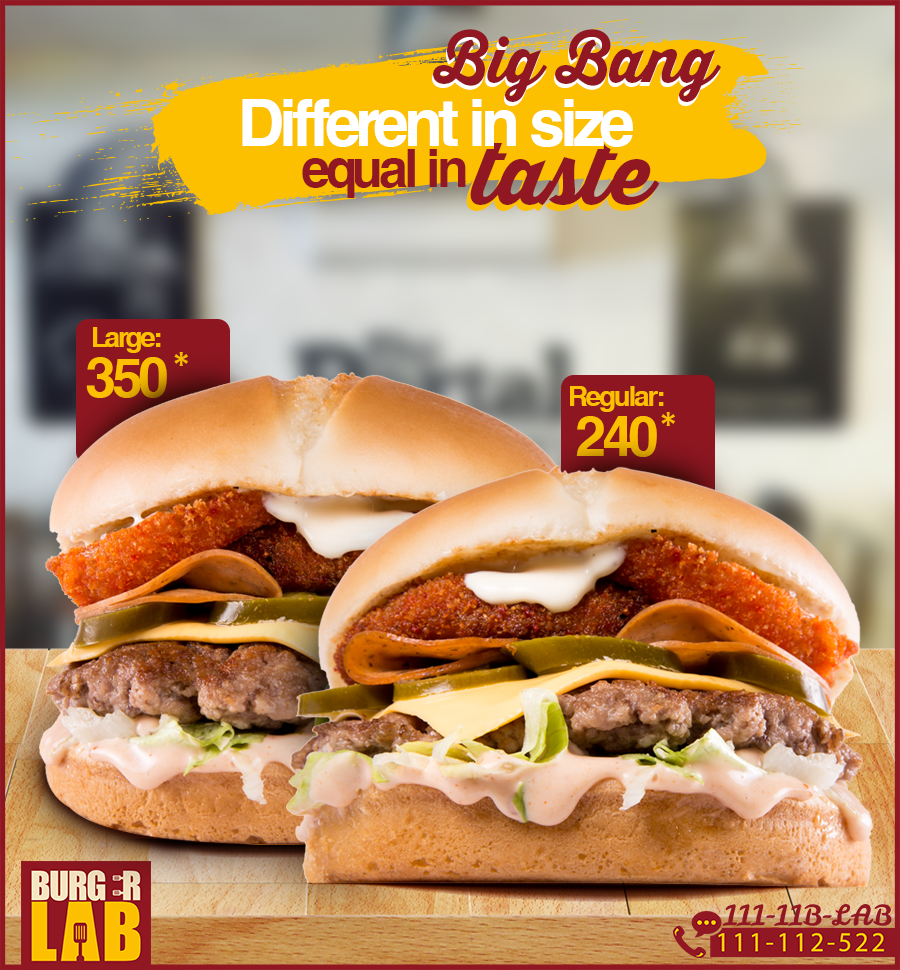 Apart from the burgers, you must absolutely try the Chilli Poppers and the Mozzarella Sticks, oh and don't forget the curly fries.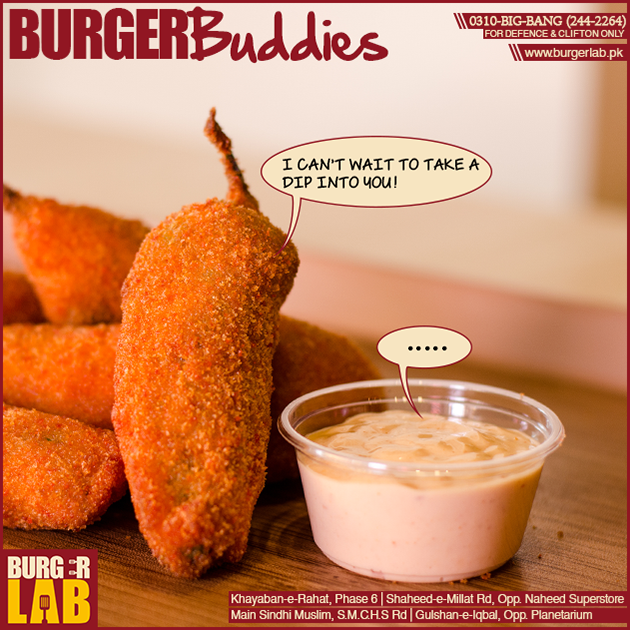 Here is the complete menu.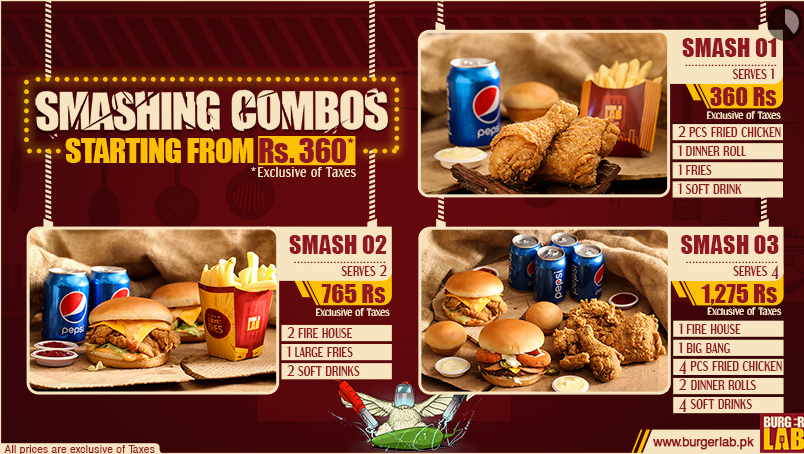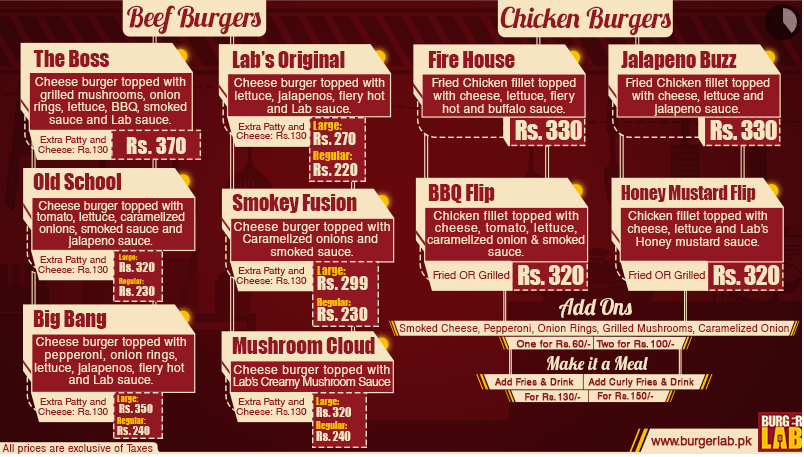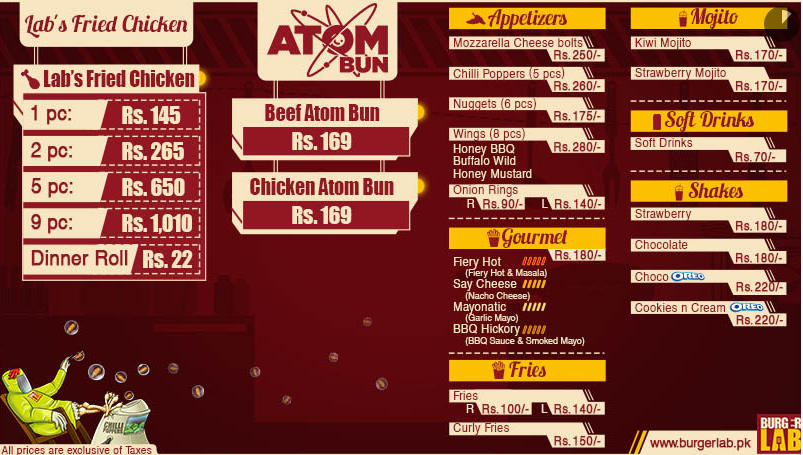 Which burgers have you tried? Let us know in the comments below.