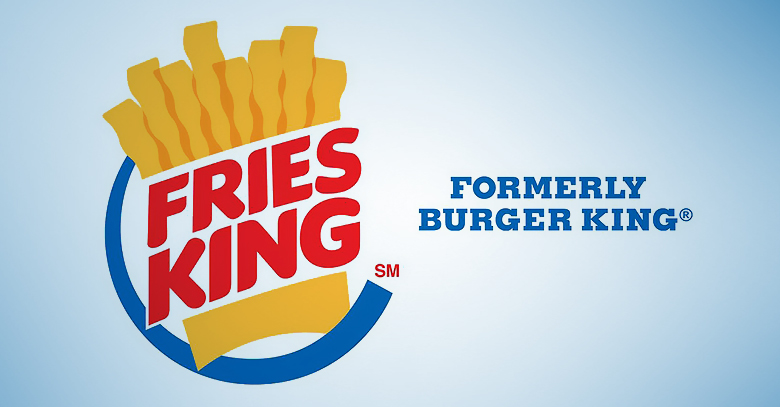 By Ufaq Ashfaque
Burger King changed its name to Fries King according to the official Burger King Twitter account on October 3.
Burger King launched the promotional campaign of their lower-fat and lower-calorie French fries on social media. The chain announced in a press release that it would be changing its name to FRIES KING "for a limited time only" in celebration of its new crinkle-cut Satisfries, according to Miami Herald.
The fast food chain has changed its name to Fries King while maintaining the colors of the traditional Burger King logo.
The idea of transforming the entire identity, ranging from branding beverage cups to re-naming their entire franchise is a bit divisive.  It has caused confusion in its consumers and hence, generated word of mouth.
The brand also launched the album "Fries King: The Recrowning", where Burger King showed re-branded pictures of their franchises, French fries packs, front doors and even waiters.
However, people loyal to the brand are bombarding the brand with negative comments, forcing and asking Burger King to change it back to the original logo.
Some of the negative comments posted on Twitter by customer said that "it makes no sense' or that Burger King 'pretended to change its name." Others joked that "soon Burger King will be asking us if we want a burger with our fries."
Another example why this negativity continues to brew is the hash tag #WTFF (What the French Fry) on Twitter. The hash tag was later on changed to #FRIESKING after it hurt the sentiments of loyal Burger King fans.
Burger King will soon open in Pakistan. Do you think the international controversy will have any impact on its popularity in Pakistan?