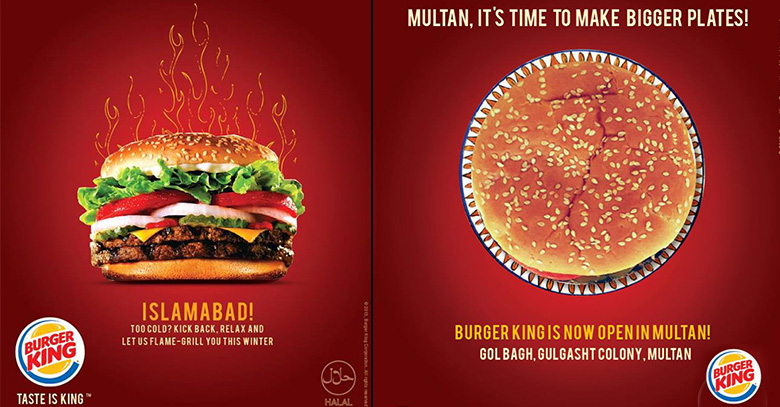 Burger King has officially opened its franchise in Islamabad on January 4th, followed by the International chain's launch in Multan on December 31st 2013.
Islamabad hosted its first Burger King outlet with celebrations, balloons and a massive anticipation in terms of attendance. The outlet opened in the famous Centaurus mall of the capital. People gathered in large numbers and celebrated the inaugural of the 'King' in their neighborhood.
However, there are certain things one should know before visiting the King:
Islamabad is the latest addition to Burger King Chains across the country. Burger King now stretches from Karachi to Islamabad encompassing Multan and Lahore on its way. Karachi was the first destination for the world's second largest fast food chain, with Pepsi as its official brand partners.
Watch the Pictures of Burger King's inaugural ceremony in Islamabad and Multan:
Burger King initiated its business in Pakistan from the heart of the country – Karachi. So far, a full-fledged franchise has opened in Karachi on Sea View close to the fort of McDonalds.
Pepsi cola has been in successful collaborations with BK in numerous countries including US, Latin America, Russia, Turkey and China where they entered collaboration earlier this year.