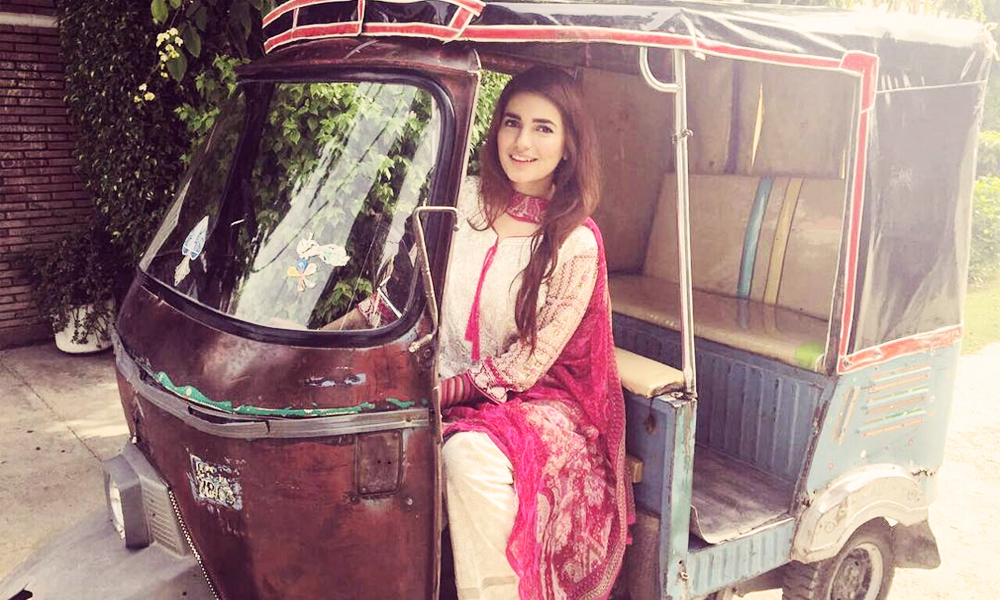 The stunning singing diva is back to New York after her fabulous long-run in Pakistan. Momina Mustehsan has been capturing Pakistan's hearts since her debut in Coke Studio but looks like this time around, it's  Pakistan that has stolen Momina's heart!
Momina has been missing Pakistan and its finger-lickin' spicy desi food.
Seems like in New York she's having to make-do with a sad looking Pizza
The songstress posted a picture of herself on her social media, enjoying a rickshaw ride back in Pakistan
She's decked in a beautifully adorned kurta shalwar and says she misses Pakistan.
She was also seen enjoying her winters with some tantalizing desserts by Godiva Chocolates
Looks like she's trying to divert her attention from all the Pakistani food cravings she has!
After all the views from fans on Momina's missing Pakistan pictures, #BringMominaHome has been trending on twitter.
Here's what some of her crazed fans have to say about #bringMominahome
They definitely want her back!
#BringMominaHome so that she can have ghar ka khana too. I feel ya, sista! pic.twitter.com/gac0i7CqfU

— Abeer (@DMisHaram) December 12, 2016
Come to #Karachi @MominaMustehsan & I'll take you to Kolachi, their mutton chops are the best. #BringMominaHome

— Khan (@sam333ry) December 12, 2016
Someone please #BringMominaHome . She's missing our desi spicy food so much! 😭 pic.twitter.com/v5Hxq6Z1Gn

— Abeer (@DMisHaram) December 12, 2016
Not everyone quite understands why this has become the latest twitter trend!
#BringMominaHome ? Why.. How did this even become a trend? pic.twitter.com/qO98pviZTk

— JayDee (@d4rk10rd1) December 12, 2016
Waiting for Michelle Obama to tweet #BringMominaHome

Who creates these stupid trends.

— peer (@kahayfaqeer) December 12, 2016
Is this a new campaign endorsed by Momina Mustehsan for an airline company . What are your thoughts on this new trend? Tell us in the comments below.
Lol how did #BringMominaHome start trending?!I guess I'll have to fly to pakistan now. Help me find a flight! @EtihadAirways is all sold out

— Momina Mustehsan (@MominaMustehsan) December 12, 2016
The girl with the nightingale voice, Momina was recently spotted with Amir Khan for a fundraising event that she attended for The Amir Khan foundation
Momina was roped in by PSL team Islamabad United as their Empowerment Champion. We're all excited to see what else she has in store for us!
Also read
PSL 2017: Momina Mustehsan's Cricket Knowledge Will Leave You Impressed! [Watch Video]
Stay tuned to Brandsynario for the latest updates!