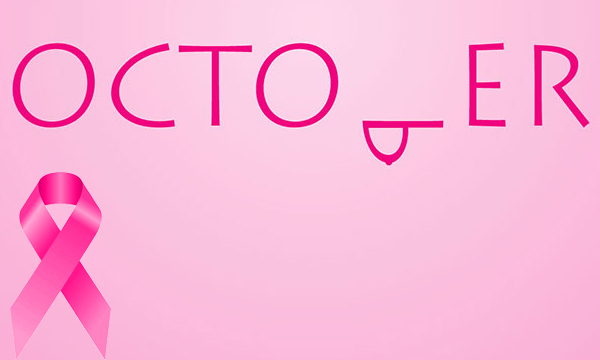 With October being The Breast Cancer Awareness Month, there is a flurry of PSA (Public Advertisement Announcement) advertisements and campaigns to promote awareness about the disease. The effort brings forth everything from creative advertisements and clever campaigns, to celebrities using their influence to bring attention to breast cancer.
While awareness on a basic level exists, not many know about the steps used to identify the disease early on. Due to this reason, many of the campaigns center on self-examination and catching cancer in its early stages.
In a report published by The International Agency for Research on Cancer, a part of the World Health Organization, around 1.7 million new cases of breast cancer in women occurred worldwide in 2012.
The report also estimated that there are more than 6 million breast cancer survivors worldwide, giving many survivors a reason to celebrate this month.
What comes as a shock is the fact that Pakistan, unfortunately, has the highest number of breast cancer cases in Asia, as reported by Dawn.com last year.
According to Rawalpindi Medical College Principal and Allied Hospital Chief Executive, Prof. Dr. Mohammad Umar, "Breast cancer is the most common cancer in Pakistan as different studies show it kills nearly 40,000 women every year. According to World Health Organisation, breast cancer rates are getting worse and it is not sparing even younger age group,"
Keeping these facts in mind, many international and local organizations have rolled out initiatives to raise awareness amongst the masses.
Here is a round-up on some of the ongoing Breast Cancer Awareness campaigns around the world.
Softlan
Softlan – the first post-wash fabric conditioner in Pakistan – has released a video in association with Pink Ribbon that highlights the prevalence of breast cancer, and gives easy instructions on how to conduct a self-examination.
According to the video, 1 in 9 Pakistani women is at risk for the disease. By spreading awareness, they aim to increase the survival rate by means of early detection.
You can view the video below:
[dailymotion id="x38ec4u"]
 Shaukat Khanum Hospital
Founded by one of the most recognized and respected personalities of Pakistan, Imran Khan, Shaukat Khanum Memorial Hospital and Research Center has launched a Breast Cancer Awareness Campaign in collaboration with some of the famous female media personalities including, Mahira Khan, Sanam Saeed and  Hadiqa Kiyani.
[fb_embed_post href="https://www.facebook.com/skmch/videos/vb.234494467028/10153210495337029/?type=2&theater/" width="550″/]
Urging Pakistani women to make precautionary check-ups a part of their routine, the campaign is currently visible on all media touchpoints in Pakistan. In addition to that, SKH is also arranging awareness conferences in various cities.
Carte Noir
In typical French fashion, a vibrant and cheeky advertisement comes from Carte Noire, a French coffee brand. In collaboration with French advertising company BETC and Pink Ribbon Foundation, the ad is a playful feature of a number of well-known French personalities posing with things that are representative of their favorite nicknames for their breasts.
The team involved in the project did not want to scare the viewers into awareness and self-examination. They stated in an interview: "Unlike lung cancer, you can't do anything to affect your chances of getting breast cancer or not, so why make people feel guilty about something they can't control?"
Based in France, it naturally features French nicknames for breasts. The advertisement, as some may fear, is not vulgar or inappropriate at all. It is light, good-humoured and colorful – a fun way to encourage women to be vigilant and aware.
View the humorous video below:
[iframe id="http://tune.pk/player/embed_player.php?vid=6270075&folder=&width=600&height=350&autoplay=no"]
Alexsandro Palombo- Survivor
Another unusual but effective effort came from artist Alexsandro Palombo, who released a series of images entitled "Survivor". The images depicted what much-loved female cartoon characters would look like after a mastectomy – a surgery used to combat breast cancer.
About his work, Palombo says, "My message is one of hope and courage. I believe that we must also create awareness to young people and teach health education."
The series features well-known cartoons such as Snow White, Wonder Woman, Little Mermaid and many more.