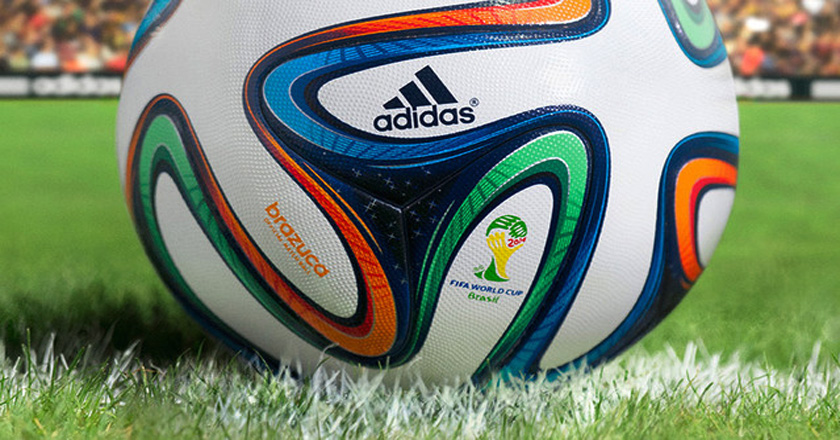 Testing of official soccer balls for FIFA World Cups holds a rich history, but Brazuca (the official ball for the FIFA World Cup 2014 made by Pakistan) is one of the most tested ones so far. 
Brazuca by Adidas has gone through thorough testing since its creation two and a half years back. The ball has been rigorously tested using 600 players, 30 professional and national teams from 10 different countries which make it the most tested ball created by Adidas till date.
The top most players involved in the testing of Brazuca for FIFA World Cup 2014, involves Christiano Ronaldo, Leo Messi, Dani Alves, Fernando Torres, Lukas Podolski and Iker Casillas.
Have a look at what some of these stars have to say after their first experience with Brazuca:
"My first impression of the ball is that it's really good. The design is different, with lots of colours. I've had the opportunity to test Brazuca and it's great." stated Messi.
Dani Alves after testing said,
"My first impression of the Brazuca is of a ball that's fantastic and that we're going to have a lot of fun with it."
While Fernando Torres stated,
"Well I think it looks quite impressive. The different design and colours are all about Brazil and Samba football so it's really nice. Brazuca is a really clever name as well. It looks like all the balls are the same but there are always a few differences. It's really useful to be able to train with it before the start of the World Cup."
While the stars have definitely given Brazuca a green light for FIFA World Cup 2014, BBC has also published a video testing Brazuca itself, here have a look: