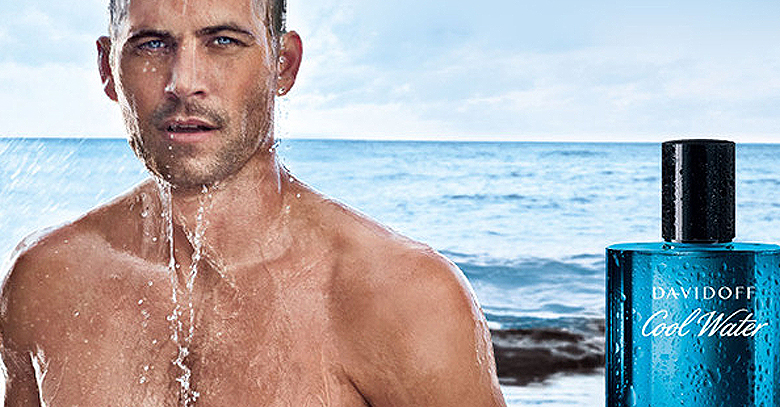 As the dust settles on the horrific accident that took Paul Walker away from his fans and the million's more of Fast and the Furious franchise, we took a moment to speculate the fate of some of the most significant brands that would be affected by Walker's absence.
Cool Water
Hollywood Star Paul Walker has been the face of Davidoff's Cool Water – the famous American fragrance. He has not only made the brand what it is today, but he has also stood by his business agreements with the brand through thick and thin.
On the sad and tragic departure of walker from the world, Cool Water remembers the actor by posting the following status on their Facebook fan Page
"The Davidoff Cool Water team who has worked closely with Paul Walker, is saddened to hear the news of his sudden death. As the face of Davidoff Cool Water, Paul contributed to the National Geographic "Love the Ocean" campaign."
 Colcci
The Brazilian clothing line that signed up Paul Walker as their brand face for the Fall/Winter 2013. Colcci, as the brand goes by the name of, not only rose to International fame through but also made itself a huge success in the streets of Brasília and Rio de Janeiro. 
AE Performance
For years Paul Walker's been closely associated with his shop, AE Performance that works very closely with cars and tuning. AW Performance specialized in the design and manufacturing of automobile performances parts, mainly exhaust. Paul Walker's Fast and Furious franchise has made the brand what it is today, with massive product placements in the movies.
Paul even wore a shirt in the fifth edition of the movie back in 11, 'Fast Five' that said AE Performance.
Apple and Nokia
The two electronic giants have been closely associated with the Fast and Furious movie franchises. Walker, among other Furious family members, has been spotted on numerous Occasions using one or more Apple or Nokia devices.
Dodge Chargers
Who can forget the epic, 'Stealing the Giant Safe' scene that included Vin Diesel and Walker himself?  Burning the tires of their Dodge chargers, the two stars have been an integral asset for the brand since the start for the franchise.
Brahma Beers
Walker has been one of the major F&F family members, who can be seen in the movie, having a blast with the Brahma Beers.