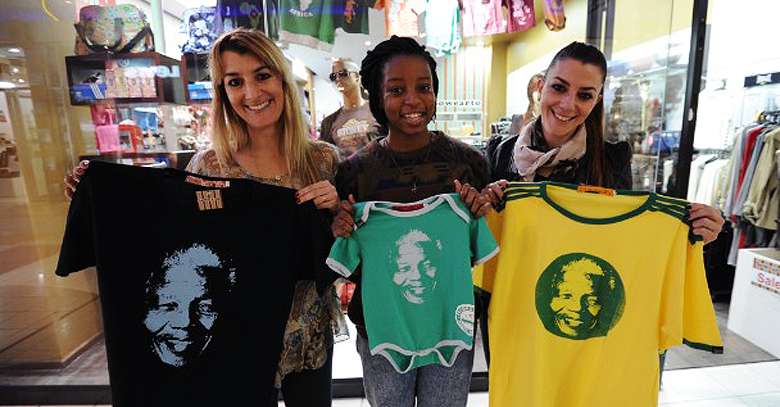 Defying all odds and a full-fledged curfew, on the eve of 1952, a toll of fifty brave men stood inches away from the out-stretched guns of the officials to uphold just an idea. In front of them all , stood a lean black leader whose determination and resolve outshone the luster of the guns buried against his brave chest.
The man was known as 'Madiba' by his tribe-men, and ''Nelson" , by his teacher. Nelson Mandela, has later was called all his life, was a humanitarian, politicians, activist, reformist, idealist, and from the meaning of his middle name (Rolihlahla), which literally means, a troublemaker.
Mandela died yesterday from Lung Infection, after battling his failing health with the same courage he has been famous for. At the age of 95 he left the world in tears, achieving excellence a man can only hope to achieve in a life time.
The subject of discussion here is slightly different  – Mandela's incredible journey to freedom, 27 yeas of total imprisonment, superhuman tolerance, and teaching of love, equality and humanity also made him one of the most recognizable human beings in the world, thus making him an opportunity for 'brands' to exploit.
Beyond the confines of ethics and respect for ideals – remains a land of opportunists, where the fame of Mandela is for 'sale'.
When Mandela returned from almost three-decades of imprisonment, South Africans along with most of the world felt like owning or preserving 'Mandela'. This created a grand opportunity for some brands, where everything from t-shirts to place mats surfaced in the markets. Later seen on became banknotes and even salt and pepper shakers. They all had one thing in common – "a smiling image of the African leader or one of his famous quotes".
Even Madiba's close family members have allegedly used the the anti-apartheid icon's legacy. Mandela's daughter's posed with a bottle of wine, from their business of wine collection, which markets under the name "House of Mandela'. Also a clothing range, branded with Mandela's prison number and an image of his hand.
Two of the Madiba's granddaughters, Aziwe Dlamini-Manaway and Swati Dlamin starred in a TV reality show named, 'Being Mandela' where they displayed some of Mandela branded products.
Viagra also used Mandela's name earlier that created controversy and public backlash. In an interview with CNN, Mandela's daughter Maki had cleared that it's her name too, that she is using for her brands. However she adds further, "If you use the name (Mandela) either for commercial or charitable or political (purposes), use it with a lot of integrity and responsibility."
From Mandela's family to his party to the people of South Africa, those who knew him say he is comfortable with his name being used on brand labels. Claiming he never prescribed how he should be honored.
"We tend to not want to recognize Madiba as a brand, He represented something in humanity that we should all have."