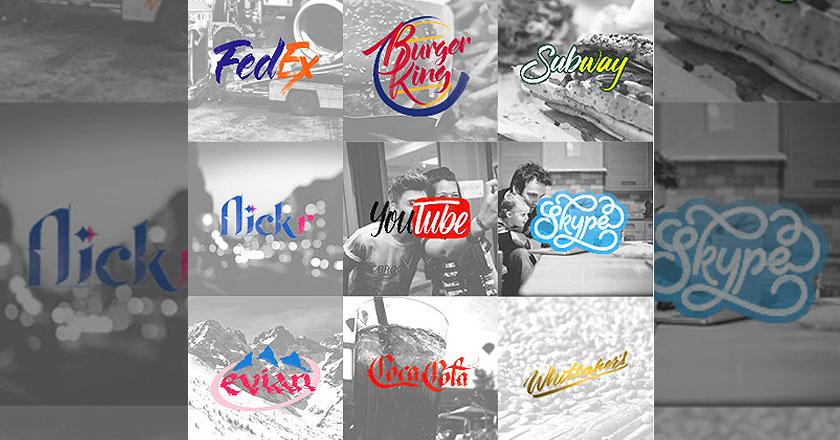 A logo is like a visual stamp of the brand, a simplistic manifestation in one plain picture of what the brand represents. A good logo, like a classic brand itself is as timeless and powerful as it could be.
A new initiative called "Brand By Hand" by Sara Marshall attempts to transfer the logos of familiar and renowned brands into hand-written, classical-looking calligraphic logos.
According to the project's creator, Sara Marshall, its aim is to create more familiarity in these corporate logos which have over time become a little too and cold formal for people over the passage of time.
She talked about reinventing logos with the "hand-treated and flowery nature of hand lettering."
The logo maker has re-created Subway, FedEx, YouTube, Evian, Skype, Coca-Cola and a bunch of other logos.
The general aura, layout and colors have been kept the same, which showcases that even the most clear-cut, market-oriented logos can be made more appealing with a little jab of creativity.
Take a look at these logos: