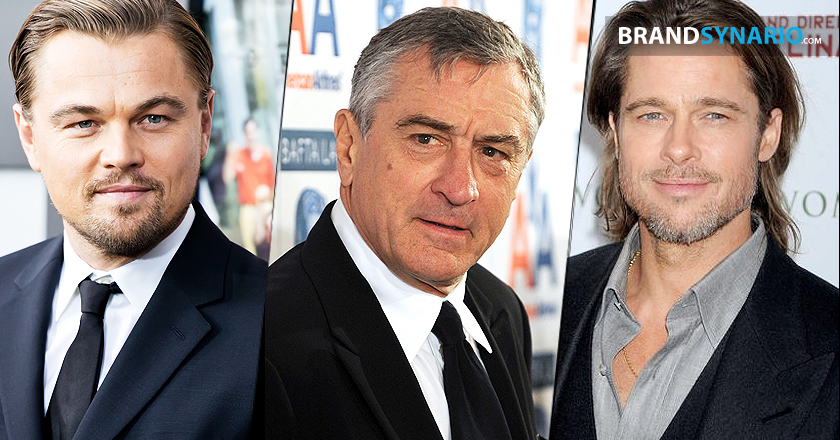 Oscar Winner Martin Scorsese has signed Leonardo DiCaprio, Brad Pitt and Robert De Niro – all the big triumphs of Hollywood to perform in a short movie for his upcoming resort campaign.
The campaign is by far, the biggest initiative as it brings three major Hollywood Stars together. These superstars will be directed by an Oscar winning director, all set to perform on the script of Terence Winter.
This film is basically an advertising campaign to promote Melco-Crown Entertainment's movie-themed resort, Studio City, located in Macau. Martin Scorsese; the 71 year old director has grouped the actors in New York City for shooting of the film
The campaign would comprise of a Casino-themed short film; written by Terence Winter who has previously worked as a screenwriter for The Wolf of Wall Street and will debut at the resort next year.
For DiCaprio and De Niro, it's not the first time that they are working with Scorsese on a project though for the CHARMING, HANDSOME and NEWLY MARRIED – Brad Pitt, this would be the very first project that he'll work on with Scorsese.
As for the star cast, this would be the very first time that these three legendary actors would share the screen.