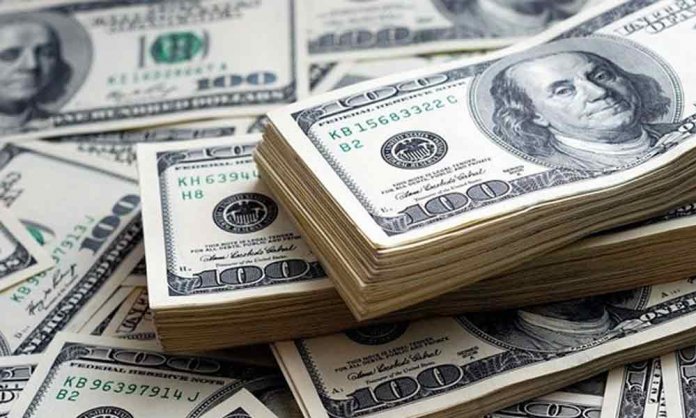 There has been no stopping the dollar's rise and the rupee's low against the greenback in the past few months.
Trends like #BoycottDollar, #SayNoToDollar, and #MadeInPakistan are emerging on Twitter and taking social media by storm.
On Monday, May 22nd, 2019, the USD reached an unparalleled high of PKR 152 in the open market.
Alongside the dollar's rise have begun various social media campaigns to counter its effects on Pakistan's economy.
#BoycottARYNews: Twitter Calls for Action Over Justification of Minor's Rape
People are suggesting solutions to improve the economy and control the damage being caused by the dollar crisis.
Some are putting up lists of imported items so we know what not to buy, subsequently giving less business to US companies.
Be a Pakistani
Save ur Country Economy & Boycott all imported items and $ DOLLAR. #BoycottDollar #SayNoToDollar #PakistanZindabad#MadeInPakistan pic.twitter.com/5TdDkf5lWz

— محمد فیض انور 🇵🇰 (@EngrFaizMeo) May 22, 2019
Naturally, the less US manufactured goods we buy, the less of them will be imported to Pakistan as per the simple rule of demand and supply.
This way, people will be left with no choice but to buy locally manufactured products.
While others have a remedy that can help kill two birds with one stone.
A friend gave a v good suggestion to encourage friends/family members to send Advance Zakaat of next 2 years to Pakistan to help out the dollar crisis.

Please retweet as much as possible to spread the word.

#SayNoToDollar#BoycottDollar#Team_OfficialPakistan#RespectYourRupee

— sabiha.laghari (@sabiha_laghari) May 22, 2019
Some are seen patriotically selling off all the dollars they possess, as the less dollars are hoarded, the lesser its value should get.
Sold $ 5000 ' i had $5000 since my last trip to abroad, i didn't buy or saved dollors to earn profit, usually i keep dollars for my abroad trips. My little contribution for my country 🇵🇰 & Prime Minister #ImranKhan #BoycottDollar pic.twitter.com/zYhmkyPnF2

— Muhammad Mahar Azam (@imaharazam) May 20, 2019
Someone even went so far as to burn dollar notes in protest of its rise:
Hi everyone , in Gujranwala a man set US dollars on fire.#BoycottDollar #SayNoToDollar pic.twitter.com/eUgJ2lzR92

— najamudin gorchani (@NajamudinG) May 21, 2019
Many are also quoting China and Turkey, saluting their populations for having displayed exemplary patriotism when their nations required it from them.
Chinese have started destroying Iphones after US banned Hauwei… Meanwhile, Pakistanis are busy in hoarding Dollars for their profit…#BoycottDollar #WeHaveWeWill #SayNoToDollar pic.twitter.com/dtYwCkzMbx

— Umaid (@UmaidRko) May 21, 2019
We as Pakistani salute to Turkish peoples who defeated USD$ mafias..
now its time for us lets do it pakistanio…#BoycottDollar pic.twitter.com/oi55vFzPY6

— Zaheer Ahmad Yousafzai (@ZaheerAhmadYou1) May 20, 2019
It seems that the #BoycottDollar trend is bringing people together, erasing the divide and anger long created between them by their political affiliations/preferences.
we are supporter of any party first we are Pakistani we love our country so it's our responsibility to promote the Pakistani products save Pakistan #Pakistan #SayNoToDollar pic.twitter.com/qyCtrIP4AU

— SeherĪľýàś (@Angelellie7) May 21, 2019
What do you think of the situation? How are you playing your part?
Let us know in the comments.
Stay tuned to Brandsynario for more updates.