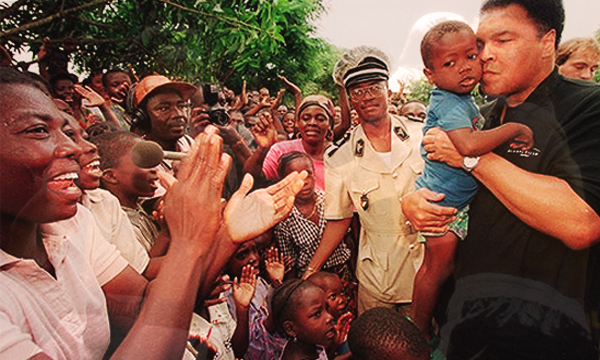 Sir Robert Frost-the great British journalist and media personality known for hosting several television programs is best known for his 1977 interviews with President Richard Nixon, interviewed Muhammad Ali in 1972:
Frost: What would you like people to think of you when you're gone?
Ali: I'd like for them to say he took a few cups of love, one tablespoon of patience, one teaspoon of generosity, one pint of kindness; one quart of laughter, one pinch of concern. And then, he mixed willingness with happiness, he added lots of faith and he stirred it up well. Then he spread it over a span of a life time and he served it to each and every deserving person he met.
Applause followed, and a voice said: "Thank you Muhammad Ali. Thank you very much!"
The story of the champion is an inspiring saga of a determined, charismatic young athlete who won the gold medal in boxing at the 1960's Rome Olympic for his country – United States of America.
He lost some of the best years of his sporting career after refusing, on principle, to fight for his country in the Vietnam War in 1967.
[vimeo id="169300354″]
"I will not disgrace my religion, my people or myself by becoming a tool to enslave those who are fighting for their own justice, freedom and equality." Muhammad Ali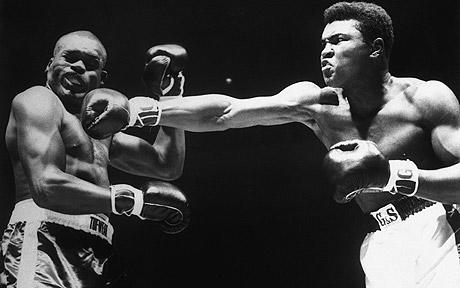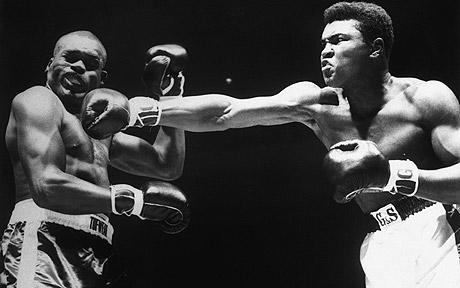 Though Ali, a descendant of pre-Civil War era American slaves, who grew up in the segregated South under prejudice and discrimination, he was prepared to pay the price for his convictions.The Supreme Court reversed the decision in 1971, ruling that his refusal stemmed from his constitutionally protected religious beliefs.
Ali regained his title in 1974 and retired from the ring in 1981. But, even today, when someone refers to "the greatest athlete of all time," only one person's name comes to mind. Not Michael Jordan. Not Tiger Woods. Not Babe Ruth. Only Muhammad Ali!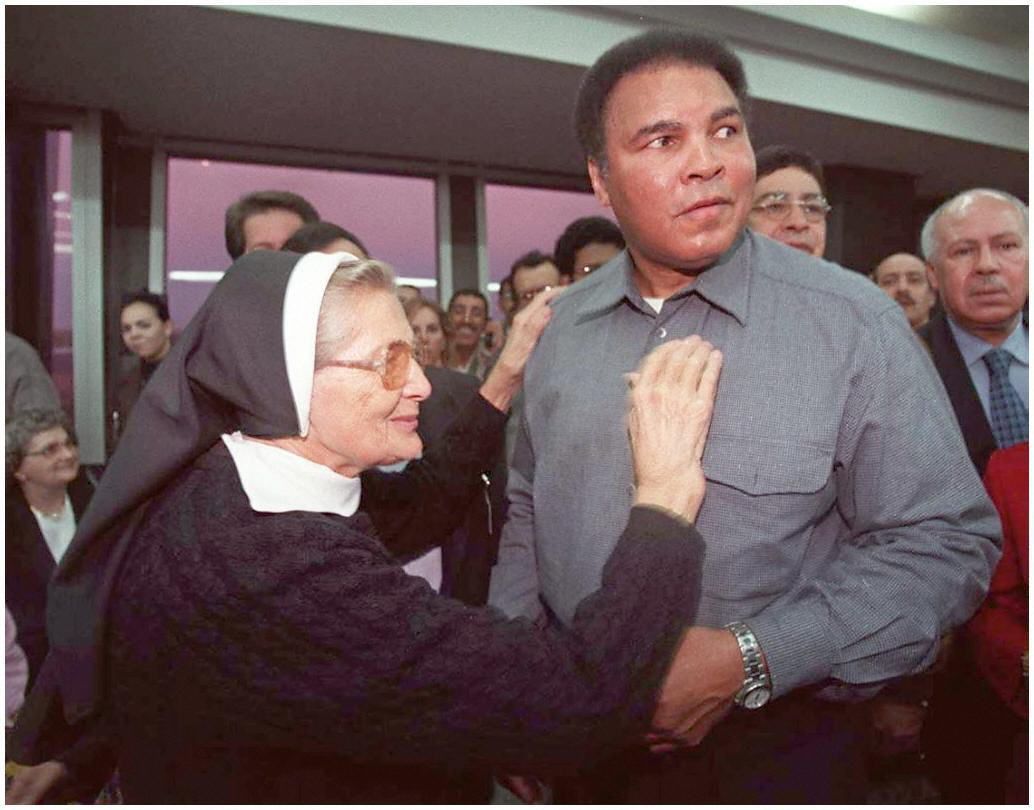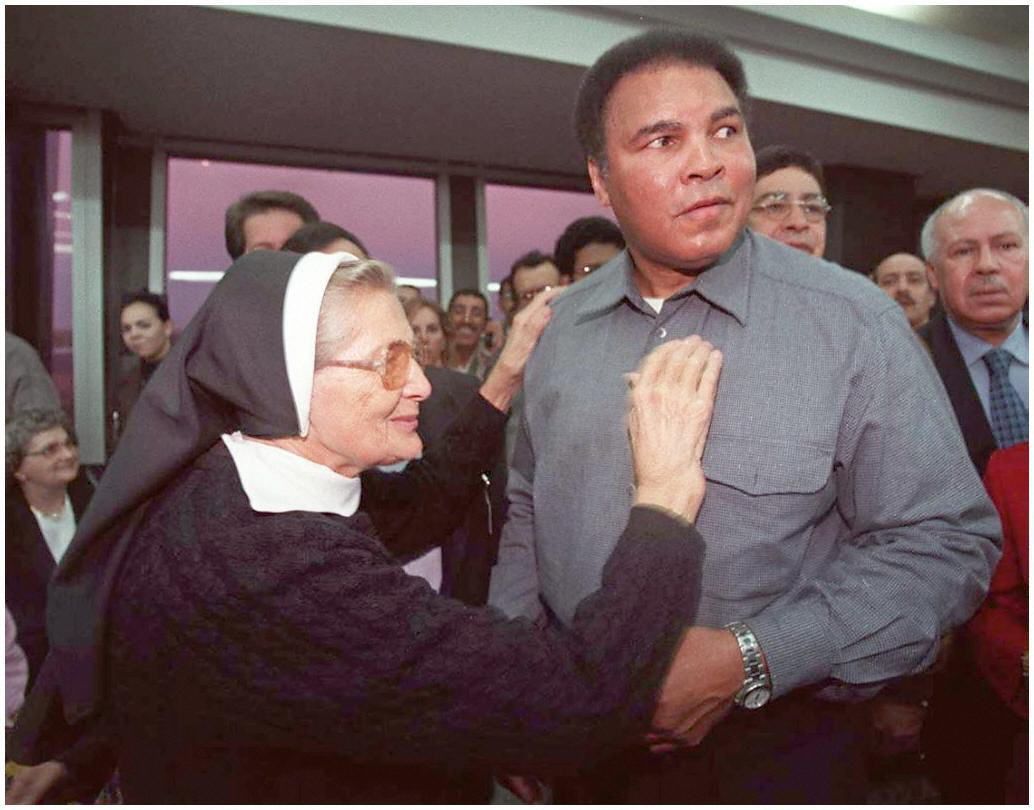 Ali once said, "I've always wanted to be more than just a boxer. More than just the three-time heavyweight champion. I wanted to use my fame and this face that everyone knows so well, to help uplift and inspire people around the world."
According to a famous Spanish cellist Pablo Casals: "To retire is to begin to die"; but Ali's case was not so. He has since devoted his life to helping promote world peace, civil rights, cross-cultural understanding, interfaith relations, humanitarianism, hunger relief, and the commonality of basic human values.
His work as an ambassador for peace began in 1985, when he flew to Lebanon to secure the release of four hostages.
The champion also has made goodwill missions to Afghanistan and North Korea; delivered over $1 million in medical aid to Cuba; traveled to Iraq to secure the release of 15 United States hostages during the first Gulf War in 1990 and journeyed to South Africa to meet Nelson Mandela upon his release from prison.
His remarkable attempt to free two American hikers held captive in Iran reinforces his tireless commitment to promoting freedom, tolerance, and humanity around the world.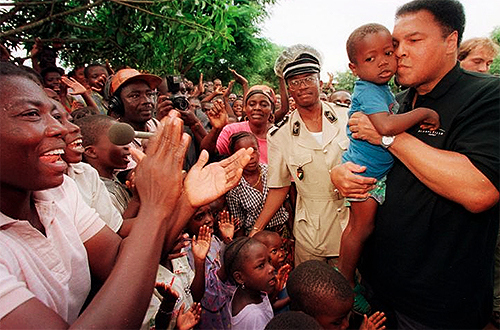 Throughout his boxing career, Ali's highly publicized fights in locales such as Kinshasa, Manila, and Kuala Lumpur brought increased global attention to the developing world.
He continued to serve those in need overseas, providing over 232 million meals to starving human beings in Africa and beyond. Ali has hand-delivered food and medical supplies to children in Cote D'Ivoire, Indonesia, Mexico, and Morocco, among other countries.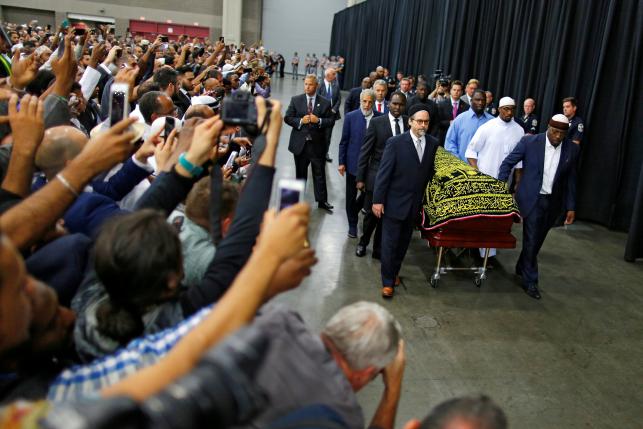 In addition to his international efforts, Ali was  equally devoted to helping charities at home. He has visited countless numbers of soup kitchens and hospitals, and helped organizations including the Make-A-Wish Foundation and the Special Olympics.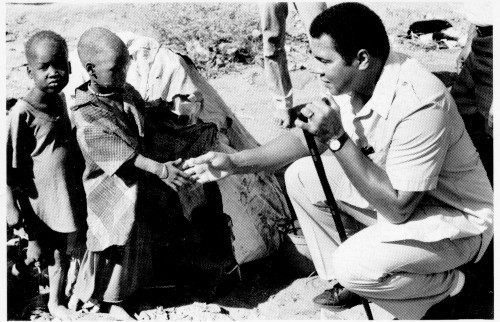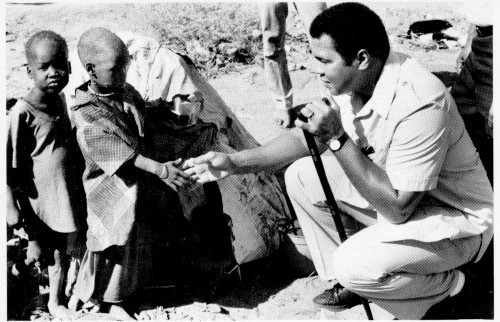 He also annually participates in Celebrity Fight Night, which generates funds for the Muhammad Ali Parkinson Center at Barrow Neurological Institute in Phoenix, Arizona [USA].
In November 2005, Ali and his wife Lonnie opened the Muhammad Ali Center in their hometown of Louisville, Kentucky. Both an education center and museum experience, the Ali Center inspires children and adults to be as great as they can be, and encourages people around the globe to form new commitments in their lives in areas of personal growth, integrity, and respect for others.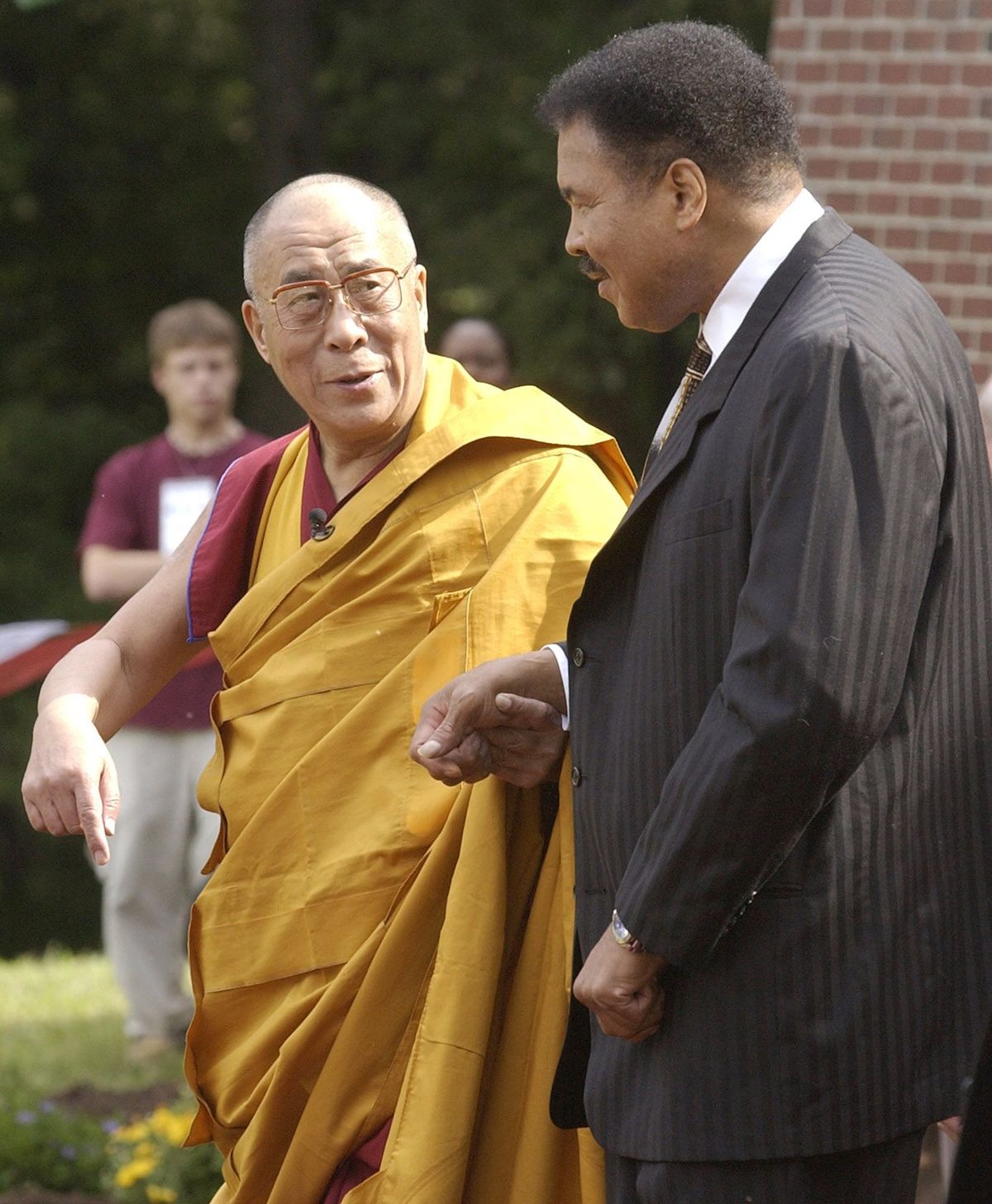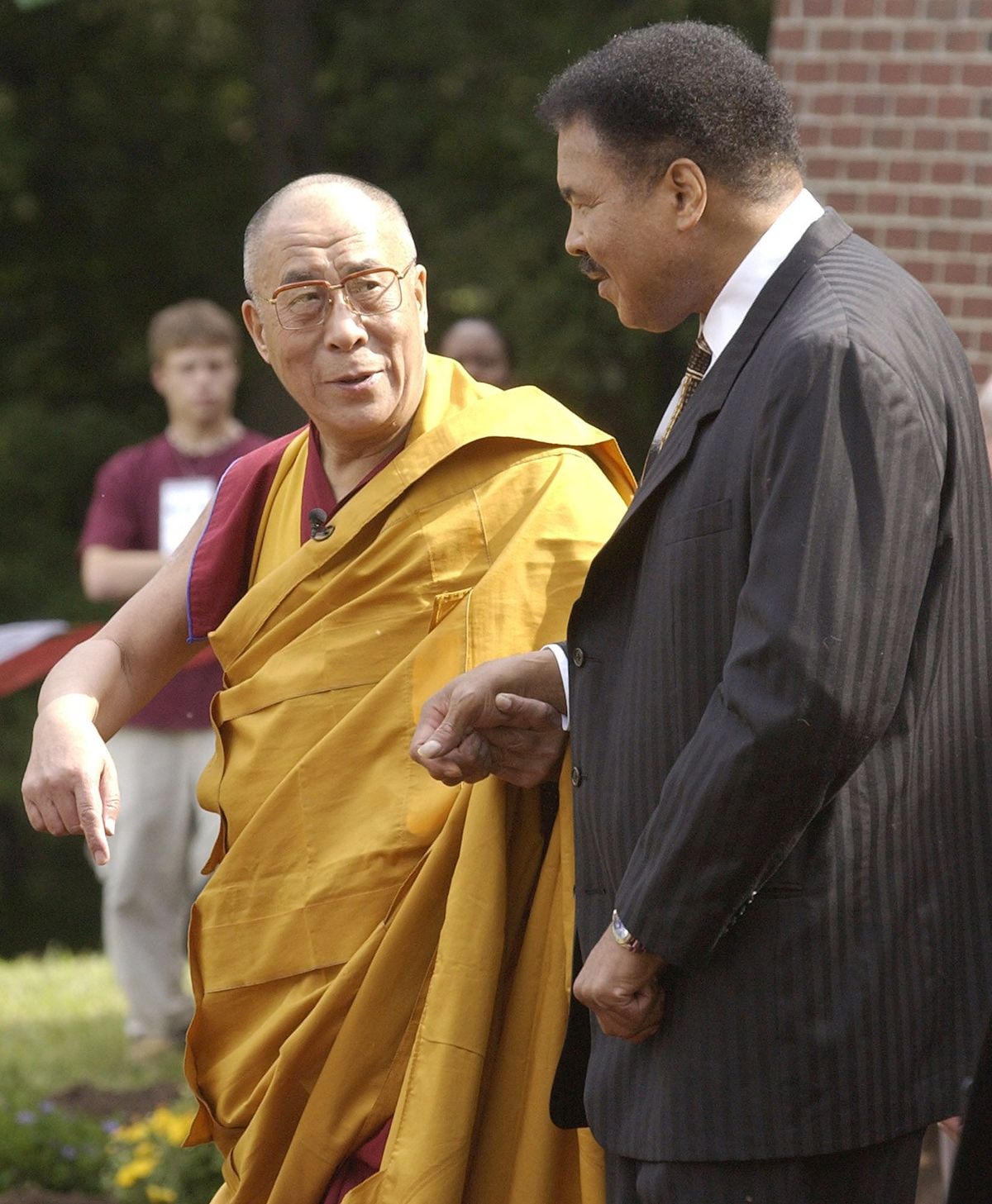 Ali also was named the "International Ambassador of Jubilee 2000," a global organization dedicated to relieving debt in developing nations.
Ali, undoubtedly, was a modern icon, champion and guru, owed to his charisma and commitment to social and political causes that took him above an athlete to become one of the most famous people on the planet ever. He was a proud citizen of the world.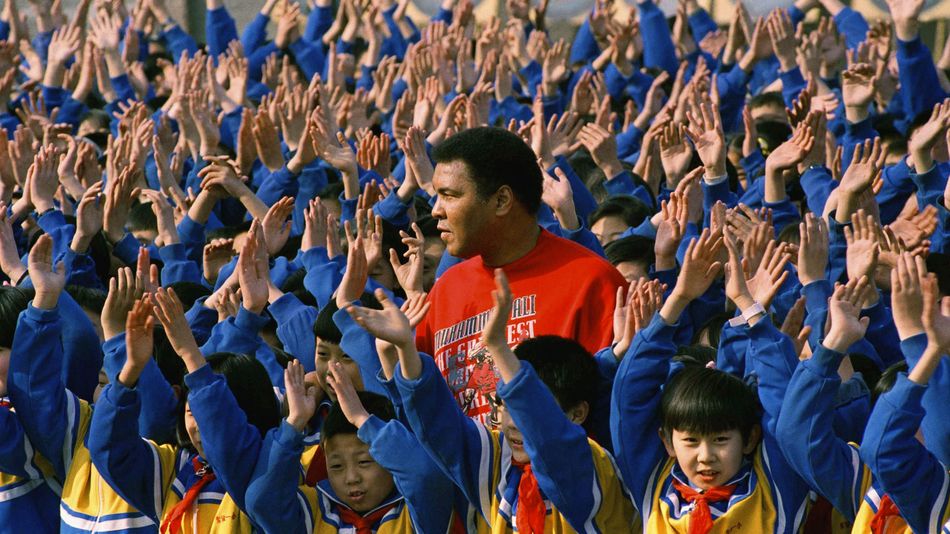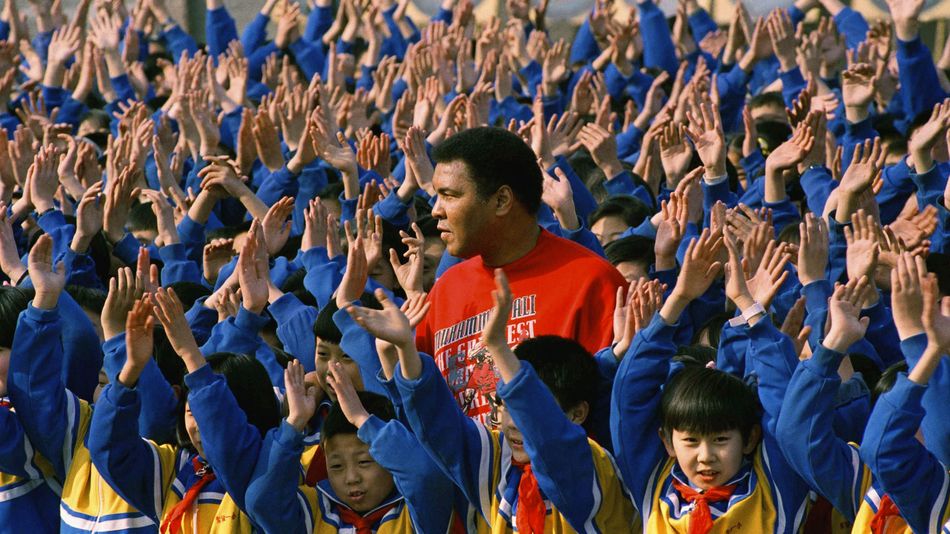 "I don't call him the best boxer of all time, but he's the greatest human being I ever met." – George Foreman, on Muhammad Ali
Stay tuned to Brandsynario for more updates on Muhammad Ali.