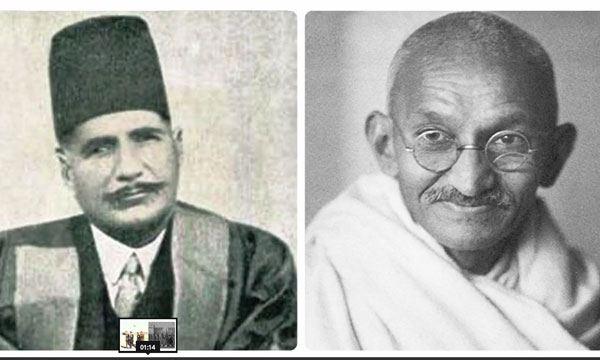 328 views
While the majority celebrate independence by painting the town the color of their own national flag – there are some who not only cherish their freedom but spread the message of love from one nation to another.
1947, the independence year of Pakistan and India is usually associated with a lot of emotions – there is patriotism, love for thy country, there is respect – love for thy leaders and then there is animosity – hatred for thy neighbors.
Changing this perception, Zeshan Bagewadi, a Chicago-based musician has created a beautiful rendition of Pakistan and India's national anthem, 'Pak Sar Zameen and Jana Gana Mana' in his video  'Border Anthems'.
Sung beautifully in his soulful voice, Bagewadi has made these two anthems sound one –  just as these two nations were.
Watch the Video Below:

Border Anthems – Pak Sar Zameen & Jana Gana Mana by facebookgroupwhe
Zeshan is a Chicago Native, who received his Master's Degree in Voice and Literature from Northwestern University in 2011. He is now working in both solo and collective projects and has done many different projects over the past years. He has also performed extensively throughout the United States, Italy and India. He has sung in 11 different languages and is trilingual.
In his musical video, he has shown how the two nations were a unified land and how people lived, celebrated their lives. With the passage of time, the urge for independence brought many great leaders on the foreground and Zeshan portray himself as Allama Iqbal while singing Pakistan National Anthem and as Jawaharlal Nehru while singing Indian National anthem.