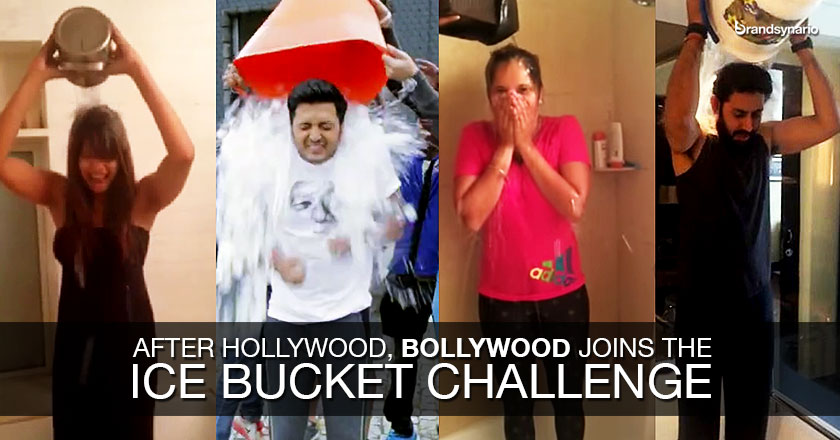 After Hollywood, the Ice bucket challenge has taken Bollywood by storm with celebrities fearlessly chucking down buckets full of freezing water over themselves for the Ice Bucket Charity Challenge.
Riteish Deshmukh, Bipasha Basu, Sania Mirza, Akshay Kumar, Abhishekh Bachan  and even Yuvraj Singh has joined the bucket brigade and are getting soaking wet to raise money and increase the awareness for disease, amyotrophic lateral sclerosis (ALS).
Bollywood's latest sensation, Sunny Leone took the ALS challenge and nominated none other than Yo Yo Honey Singh to take the challenge:
Watch a compilation of their epic reactions here: 
1. Sonakshi Sinha took the challenge in her own Dabbang Way.
2. Watch Bipasha Basu Accepting the Challenge and shrieking out at the last minute.
3. Ritiesh Deshmukh accepted Sania Mirza's Challenge and this is what happened.
4. Sania Mirza took the challenge Twice to prove that she had the guts to do it the right way!